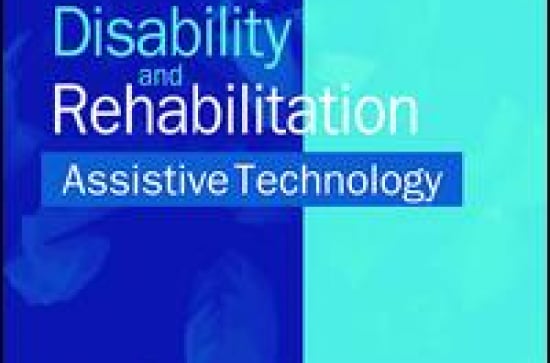 Friday, July 29, 2022 - 15:15
Emma M. Smith, Stephanie Huff, Holly Wescott, Rebecca Daniel, Ikenna D. Ebuenyi, Joan O'Donnell, Mohamed Maalim and Mac MacLachlan of the Assisiting Living and LEarning (ALL) Institute alongside Wei Zhang and Chapal Khasnabis of the World Health Organisation have collaborated on a paper published in 'Disability & Rehabilitiation: Assistive Technolgoy Journal entitled, Assistive technologies are central to the realization of the Convention on the Rights of Persons with Disabilities'.
Abstract
Assistive technologies (ATs) promote participation and inclusion in society, and support access to health, social services, education, work and other important life experiences for persons with disabilities, older people and those with chronic conditions. The Global Report on Assistive Technology, launched in May 2022 by WHO and UNICEF, calls for concrete actions to improve access to AT globally, and recognizes AT as both a means to, and an end itself, in the achievement of rights of persons with disabilities. The UN Convention on the Rights of Persons with Disabilities (CRPD, 2006) is the most widely ratified human rights convention, affirming the right to participation in society on an equal basis with others.
Read in Full here: https://www.tandfonline.com/doi/full/10.1080/17483107.2022.2099987