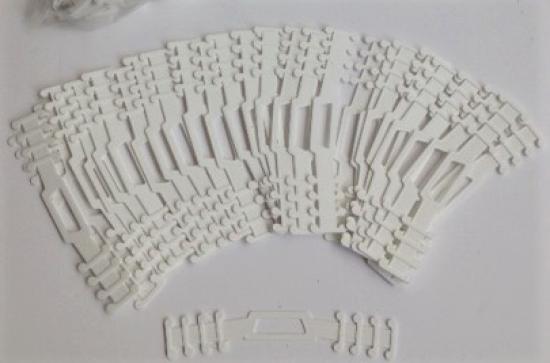 Monday, April 27, 2020 - 11:30
Anthony Cleary with Design Innovation is working with colleagues from MU Library to 3D print mask extenders and face guard grips for HSE staff.

Following the links established with Tallaght University Hospital (TUH) through the relocation of the Library's sleep pods TIJH approached Cathal McCauley for assistance with PPE items. Cathal worked with TUH and Anthony to identify a product that met TUH's needs and a number of 3-D printers were relocated from the library to Anthony and Cathal's homes to allow production to continue during the restrictions.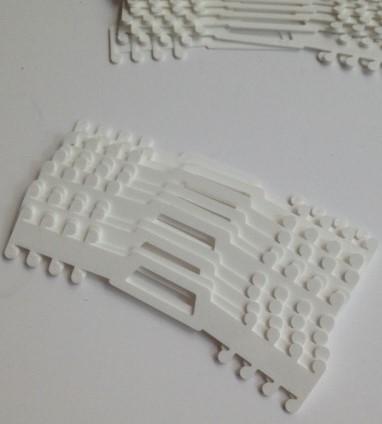 Already dozens of extenders have been provided to TUH. Stuart O'Connor Procurement Manager with TUH said " Cathal sent over the first prototypes produced for review and they were excellent so we asked for more!". Cathal McCauley, University Librarian said " we are lucky to have expertise like Anthony's available to us. Building on our new relationship with TUH we were eager to help them in anyway we could and we had the 3D printers in our makerspace. Anthony and I took them home and once Anthony had fine-tuned the design and TUH were happy we ramped up production." Anthony Cleary, Design Studio Manager with Design Innovation said " This was a great project to work on with the Library and TUH. I'd like to acknowledge Dr Aoife Rodgers in the Biology Department for encouraging me to get involved in this. Colleagues across the University are contributing to the national effort and Design Innovation wanted to play our part too."