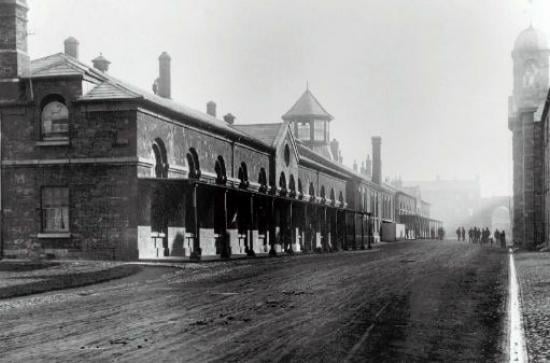 Wednesday, April 27, 2016 - 16:00
CB8, Callan Building (north campus), Maynooth University
During the Easter Rising itself, women of the Irish Citizen Army, Cumann na mBan, the Clan na nGaedhal Girl Scouts and individual women fought side by side with their male counterparts in most of the outposts in Dublin, Enniscorthy and Galway. After the surrender many of these women were arrested along with the men. Initially all those arrested were marched to Richmond Barracks, among them seventy-seven women. It is these seventy seven women whose histories, activism and legacies form the central part of a new project connected to the regeneration of Richmond Barracks (where they were held) as a heritage and cultural site.
The seminar will showcase how the history of the 1916 Rising can be retold from a more nuanced, balanced perspective, showing the extraordinary complexity of the participants' histories; many of these women came, not just from Dublin, but from various places around the country, and they were also disparate in terms of their class, background, education, and motivation. In the past three decades historians and researchers have uncovered the histories of the contribution and activism of the main female protagonists in this formative decade, but there is much work to be done in telling the stories of the thousands of lesser known women who took part. Dr. Mary McAuliffe (University College Dublin) and Liz Gillis, (RTE Archives) will present on this project, which is accompanied by a digital exhibit showing in the Illuminations Gallery of the Iontas Building.
Contact: Dr Jennifer Redmond
See here for other Maynooth University events marking the Decade of Commemorations.