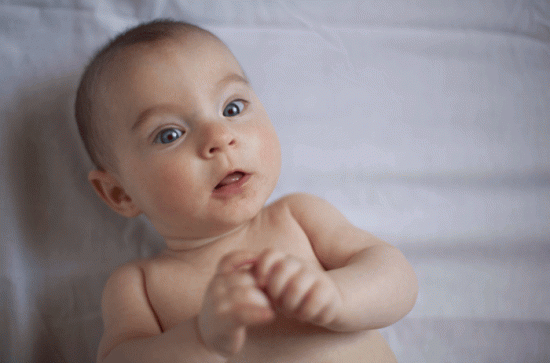 Wednesday, November 15, 2017 -

18:30

to

20:00
Iontas Building, Maynooth University
Adults brains respond to cries of baby much faster than any other sound around them, according to new study. If you'd like to know more about 'hot technologies' and their impact on human behaviour, then this evening lecture is just for you!
Taking place during Science Week at Maynooth University on Wednesday 15th November, beginning at 6:30pm with registration and refreshments and finishing at 8pm, this Faculty of Science & Engineering Alumni Lecture entitled 'Using 'hot' technologies to understand human behaviour: from deep brain electrodes to arcade games and smartphones" will be delivered by alumna, Professor Christine Parsons (BA 2005, PhD 2009).
Christine is currently an Associate Professor at the Interacting Minds Centre in Aarhus University, Denmark. Professor Parsons lecture, based on her latest research, will explore the speed with which the human brain responds to baby cries and how the brain selectively responds to important faces and voices. She will also talk about her student days at Maynooth University and the journey after Maynooth which has led her to the research she is now conducting in Denmark.
Alumni, family members and guests are very welcome!
Alumni can register for this free event here.
Not a Maynooth graduate but would like to attend this event?
You're very welcome. Just email alumni@mu.ie or call 01 474 7670
Professor Christine Parsons biographical note
Christine Parsons is an Associate Professor at the Interacting Minds Center in Aarhus University, Denmark. She completed her bachelors degree and PhD in psychology at Maynooth University, before moving to the University of Oxford for a postdoctoral position. She held posts as a Research Fellow at the Department of Psychiatry and as a college lecturer in psychology at Harris Manchester College at Oxford. In 2016, she was awarded a grant from the Danish Healthcare funding agency, TrygFonden, to lead an international project examining the use of technology to support behaviour change in psychological interventions. She has received a number of awards for her research presentations, including commendations from the Brain Prize Foundation, the British Psychological Society and the Society for Social Neuroscience.
About Maynooth University Alumni Lecture Series
Maynooth University Alumni Lecture Series: Launched in 2014, the Alumni Office has designed a series of lectures, in collaboration with each faculty, geared specifically for alumni. Family and friends welcome to attend. Continue your life-long learning and attend these alumni lectures - you'll be glad you did.