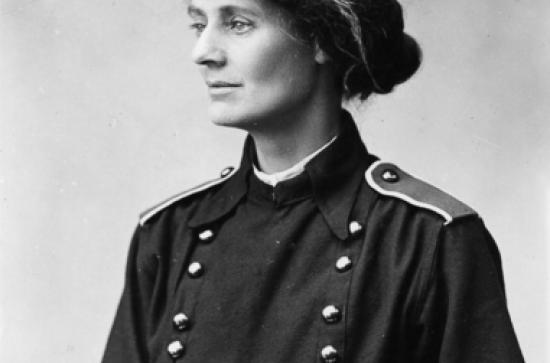 Thursday, April 21, 2016 - 16:00
Renehan Hall
Hosted by the Department of Sociology in Maynooth University this event brings together the intellectual focus of Irish feminist historians, contemporary social scientists and cultural commentary. The history, life and legacy of Countess Markievicz, Ireland's first female Minister acts as a bridge and makes the link between the decade 1912 – 1922, and the contemporary position of women in the Irish public sphere in the decade 2012 –2022.

*The event follows a 2.30pm to 3.45pm staging of Madame de Markievic On Trial' by Anne Matthews, an amateur production by members of the Maynooth University Student History Society.
Dr Ann Mathews author of Madame de Markievicz on Trial, a much acclaimed historical drama presently on an national and international tour, is a history graduate of Maynooth University. She is a professional historian; an author of several books including Renegades: Irish Republican Women, 1900-1922 (2010) and Dissidents: Irish Republican Women 1922-1941 (2012); and a critically acclaimed playwright of various works including Madame and Lockout, staged at the New Theatre in Essex Street in April 2013.