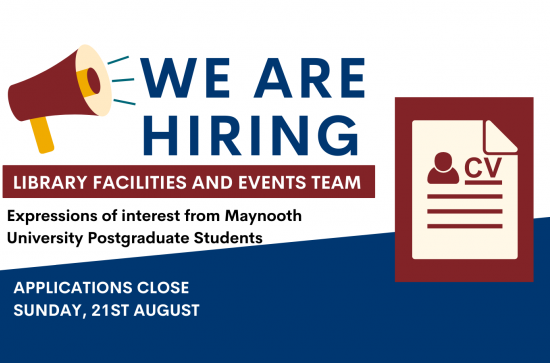 Friday, August 5, 2022 - 11:15
Expressions of interest from Maynooth University Postgraduate Students, in joining the MU Facilities and Events Team are invited.
The Team works evening, weekend and morning shifts in the Library on a rota basis. Hourly rate of pay is €13.18.
The role of the F&E team is varied and includes supervision of the Library, library events (online and face-to-face), health & safety checks, and other duties.
Expressions of interest, with a short CV, should be sent to Michaela Hollywood Michaela.hollywood@mu.ie by Sunday 21st August.
Only registered MU Postgraduates may apply.