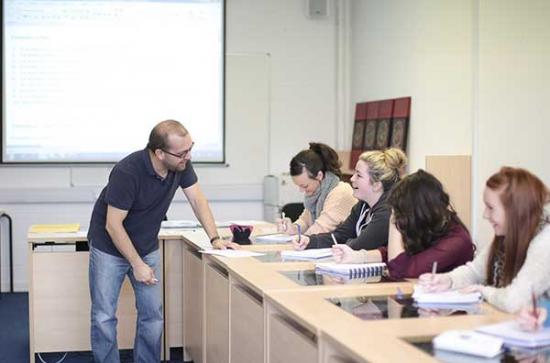 Tuesday, September 23, 2014 - 00:00
Whether for professional or personal reasons, an Evening Language Course can provide the means to achieve fluency in another language. The Maynooth University Language Centre offers a broad range of languages at various levels to part-time adult learners. Classes are offered in Irish, French, Spanish, German, Italian, English, Chinese, ESOL and Latin. In many cases, learners can choose from beginner, intermediate or advanced levels. Classes commences in early October and take place once a week over the course of the academic year for a total of 20 weeks. The atmosphere in classes is relaxed but structured with emphasis on effective speaking skills while grammar is studied in the context of useful, everyday language. A Certificate of Attendance is awarded on request to students with minimum 80% attendance.

There is an upper limit of fifteen students per class. While there are no formal entry requirements, it is advisable that you chat to a member of the Language Centre staff prior to registering to ensure that you sign up for the appropriate level.

Click here for further information and timetable. You can purchase a place in an evening class here. Call 01 7083737 for further information. Discounts available for Maynooth University students, staff and those in receipt of social welfare.