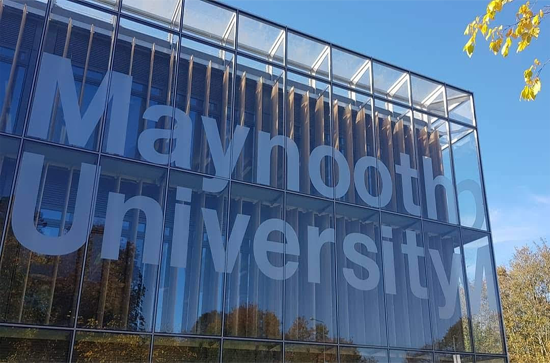 Friday, September 24, 2021 - 16:15
Please see below some updates on our library services, commencing Monday 27 September, 2021.
The Library's opening and service hours are as follows:
Monday - Thursday 08:00 - 00:00
Service: 08:30 - 21:45
Friday 08:00 - 18:30
Service: 08:30 - 18:00
Saturday 10:00 - 17:00
Service: 10:15 - 16:45
Sunday 10:00 - 17:00
Self-service

Study Spaces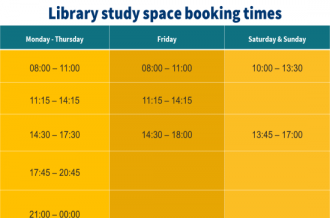 You must book in advance of coming to the Library
https://nuim.libcal.com/spaces?lid=1892
There will be 5 study sessions available Monday to Thursday, 3 sessions on Friday and 2 sessions on Saturday and Sunday
Students will be able to book 2 sessions per day and they can be consecutive
To enter the library, you will need your student card and booking confirmation e-mail
If you do not have a student card, a temporary card can be issued at the Library Admission Desk
The building will be cleared down after each session. All students must leave with their belongings and re-enter if they have made a consecutive booking.
To cancel a booking, use the cancellation link on the booking confirmation e-mail
Study spaces will continue to be available in the John Hume building.
Continuing Online Services
For access to our eBooks, please click here.
Click and Collect Service
Click and Collect items will be available for collection at the Admission Desk following receipt of a confirmation email, during the following times:
Monday - Thursday
09:00 - 10:30
12:00 - 13:30
15:00 - 00:00
Friday
09:00 - 10:30
12:00 - 13:30
15:00 - 18:30
Saturday & Sunday
10:00 - 17:00
Items that are not collected after 3 days will be returned to the shelves.
If you have overdue books, please return them when you are collecting your requests. Books can be returned to the returns bin located left of the library entrance.
Items can be requested here.
Digital on Demand Service
This service is free of charge and available for staff and all postgraduate students (Research and Taught). Items can be requested here.
Further Information
All Maynooth University information and guidance related to Covid-19 is available here.
We will continue to provide Library updates via our website and social media. Please check your University email regularly for updates.
Please use our online services and content first and consider carefully if you need to avail of our on-campus services.