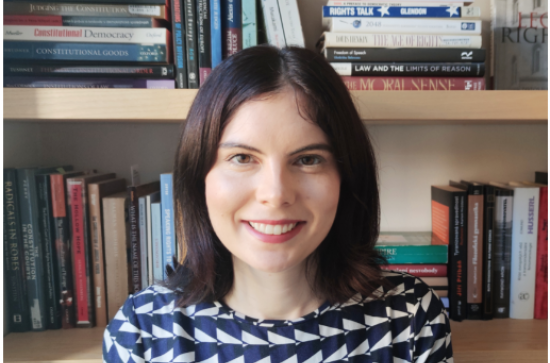 Wednesday, September 21, 2022 - 13:30
Dr Bríd Ní Ghráinne presented her research on Internally Displaced Persons (IDPs) to the Office of the UN High Commissioner for Refugees on 20 September 2021. Internally Displaced Persons (IDPs) are persons who flee their homes for reasons such as war or natural disaster, but who remain within their countries. There are 59.1 million IDPs in the world today – outnumbering refugees by almost 2:1. Yet, IDPs have traditionally been seen as a domestic issue and received comparably little attention from scholars and the international community when compared to refugees.

Dr Ní Ghráinne was invited to speak about the intersection of the protection of Internally Displaced Persons (IDP) and International Refugee Law. This topic is extremely relevant to the UNHCR's work, as the UNHCR is a global actor in both IDP and refugee protection.

Dr Ní Ghráinne's presentation focused on two projects. The first is her recently-published monograph, Internally Displaced Persons and International Refugee Law (Oxford University Press 2022). This work represents the first detailed analysis of the legal relationship between these two categories of forced migrants, and analyses to what extent the protection of IDPs complements, conflicts with, or undermines International Refugee Law. The second project, entitled 'Who is not an Internally Displaced Person', is currently ongoing and aims to identify who is excluded from the IDP description, and when internal displacement ends.

Dr Bríd Ní Ghráinne is an Assistant Professor at Maynooth University School of Law and Criminology where she teaches International Mooting and International Human Rights Law. You can read more about Bríd's work here.