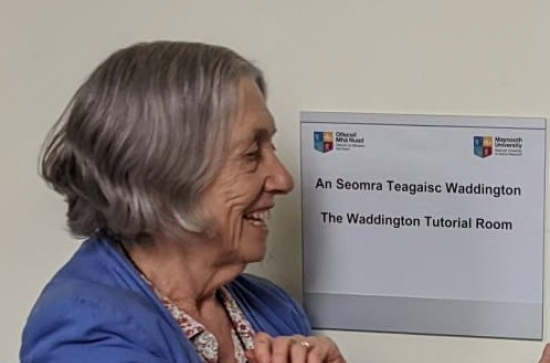 Monday, June 27, 2022 - 15:15
Today we welcomed old friends and new back to Rhetoric House to celebrate Dr Shelagh Waddington's impressive contribution to the Department of Geography with the official opening of the Waddington Tutorial Room.
Dr Shelagh Waddington cutting the ribbon on the Waddington Tutorial Room
Before retirement in 2016, Dr Waddington put all our Geography students through their paces in our compulsory Methods of Geographical Analysis modules in Second Year. Her research in the area of teaching and learning, particularly in the discipline of Geography ensured our students received an education in the essential skills needed to become Geographers and our Demonstrators learned from the best! Shelagh's Geography and Education module was always top of the list for students hoping to become teachers.
It was an honour and a pleasure to have some of our emeritus staff back together for the event and to introduce some of our newer members of staff to them.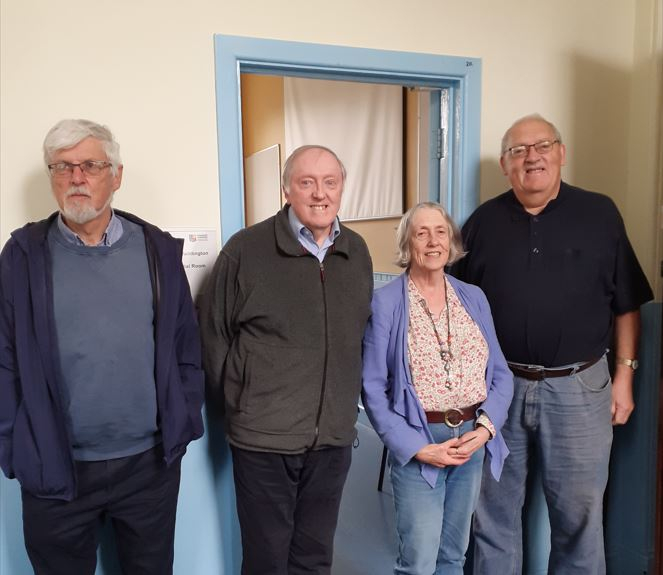 Prof. Paddy Duffy, Prof. John Sweeney, Dr Shelagh Waddington and Dr Proinnsias Breathnach at the Waddington Tutorial Room.
After the offical ceremony we enjoyed coffee in the Kildare Room.