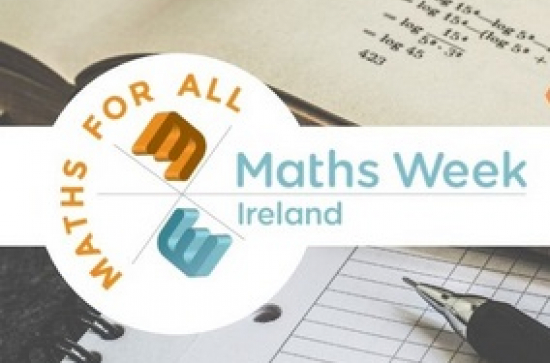 Thursday, October 21, 2021 -

10:00

to

11:00
Zoom
Maths Week at Maynooth University – 'Do statisticians have superpowers?' 10am-11am Thursday 21 October (Online – Zoom).
Rafael de Andrade Moral has been working as an Assistant Professor of Statistics at Maynooth University since 2018, after completing a BSc in Biology and an MSc and PhD in Statistics at University of São Paulo, Brazil. He is very interested in applying mathematical and statistical tools to solve real-world problems linked to Biology, Ecology, and Environmental Science. He is also passionate about developing new ways to teach Statistics using music (see https://tinyurl.com/rafamoral). In his spare time, he loves playing with his animals, which include three German Shepherds and two mini-lop bunnies.

Rafael will talk about what Mathematics and Statistics are, and why it is a good idea to study these subjects. He will also talk about Data Science and Machine Learning, and how we can use these tools to develop Artificial Intelligence. He will do a couple of demonstrations to show how randomness affects our daily lives, and how probability theory can help us make sense of it. Finally, Rafael will talk a bit about how you can study all of this and what the future might look like for you if you decide to have a career in this area. Students and teachers may ask questions at any point during the presentation, and there will also be a Q&A session at the end.
Audience: TY, 5th and 6th year Maths classes
Booking required (only one booking required per class group) - Maths Week at MU – 'Do statisticians have superpowers?' 10am-11am Thursday 21 October. | Maynooth University (geckoform.com)