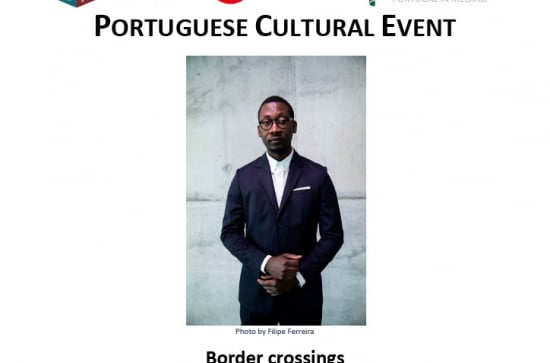 Tuesday, December 7, 2021 -

13:00

to

14:00
Online
The event takes place on December 7th from 1 to 2pm via Zoom. Researchers, students, and members of the Portuguese-speaking community are most welcome.
For further information, please contact Vítor Neves Fernandes (vitor.fernandes@camoes.mne.pt).
This event is supported by the Camões — Instituto da Cooperação e da Língua, I.P.
About the guest:
Kalaf Epalanga (1978) is a writer and musician born in Benguela, Angola, and based in Berlin. As a musician, he co-founded the record label Enchufada, a creative and dynamic platform that promotes new music styles from Lisbon around the world, and went on to form the MTV Europe Music Award-winning band, Buraka Som Sistema (on hiatus since 2016). He has written columns for the Portuguese newspaper O Público, GQ Magazine (Portugal), the independent Angolan online magazine REDE Angola and is currently a columnist for the Brazilian literary magazine Quatro Cinco Um. He published two collections of literary chronicles in Portugal and Angola 'Estórias de Amor para Meninos de Cor' and 'O Angolano que Comprou Lisboa (Por Metade do Preço)' . He curated the 2021 Berlin African Book Festival. 'Também os Brancos Sabem Dançar' , Kalaf's debut novel will be translated to English by Daniel Hahn and published by Faber in spring 2023.
Eventbrite: Border crossings: in conversation with Kalaf Epalanga Tickets, Tue 7 Dec 2021 at 13:00 | Eventbrite
web: kalafepalanga.com
twitter: @kalaf
Credits (Kalaf Epalanga's picture): Filipe Ferreira