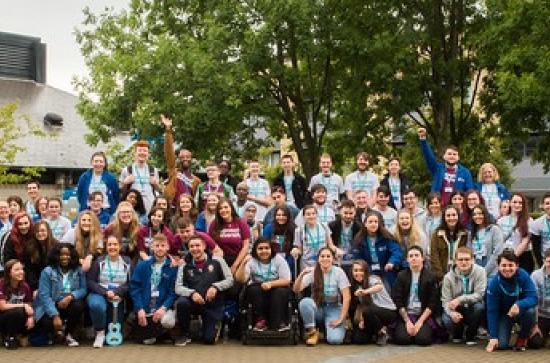 Saturday, September 24, 2022 -

09:30

to

16:30
Maynooth University North Campus
The Launchpad Orientation Programme takes place on campus on Saturday 24 September 2022.
Launchpad has been designed by the Maynooth University Access Programme (MAP) and our current students called MAP Ambassadors to support and ease the transition for new students coming to Maynooth University through entry routes supported by MAP; the Higher Education Access Route (HEAR), the Disability Access Route to Education (DARE), mature entry, QQI entry, students progressing to degree level from the Turn to Teaching programme, University of Sanctuary Scholars, Ukrainian students and new students with a disability.
Incoming students who attend Launchpad with their families can begin to learn about university life, get to know their fellow first years, ask questions and find out advice from MAP ambassadors and University staff about how to succeed at University before starting their new course at Maynooth. On Saturday, there will be a range of information sessions and interactive zones to engage entrants and their supporters and to make some connections with friendly faces.