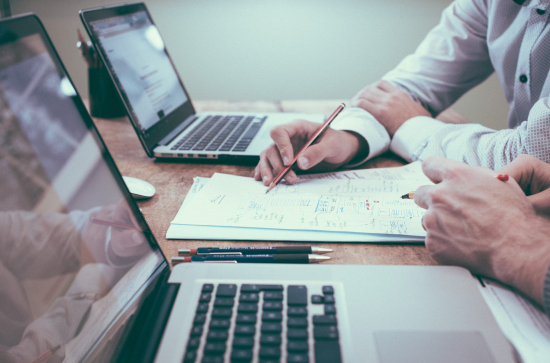 Wednesday, August 4, 2021 - 11:00
Maynooth University has been awarded funding for three innovative digital humanities under the Fund for International Collaboration.

The three research projects among the 11 projects announced today by the Irish Research Council and the Arts and Humanities Research Council (AHRC), in a partnership which will see Ireland and the UK bring together world-leading expertise in the digital humanities.
Adopting digital methods and computational techniques as part of its research methodology, the projects aim to develop new research techniques, bring innovative approaches to community engagement, and enhance cultural understanding and access to heritage.
Welcoming the €6.5m boost for interdisciplinary research, Simon Harris TD, Minister for Further & Higher Education, Research, Innovation and Science, said: "I am delighted to see these awards announced today, supported by the Irish Research Council. The ongoing partnership between the IRC and AHRC-UKRI will drive a step-change in the level of cooperation between these two islands in the growing field of digital humanities. The UK-Ireland digital humanities partnership is a timely reminder of both the appetite and the potential for UK-Ireland research collaboration, both 'east-west' and 'north-south'. Maintaining and further building an international and a vibrant all-island higher education and research system is a key priority for government."

The funding awards build on the 'UK-Ireland Collaboration in the Digital Humanities' scoping workshop that took place in Dublin on 22 and 23 October 2019 and the UK-Ireland Collaboration in the Digital Humanities Research Networking Call launched in 2020.

The Maynooth projects to receive funding are:
Professor David Stifter, Maynooth University & Professor Katherine Forsyth, University of Glasgow; - OG(H)AM: Harnessing digital technologies to transform understanding of ogham writing, from the 4th century to the 21st: The project aims to harness digital tools from different fields to transform scholarly and popular understanding of Ogham - an ancient script unique to Ireland and Britain. It will provide a potential model of collaborative ways of working to ensure the long-term sustainability, continued development, and inter-operability of diverse digital resources for multi-disciplinary humanities research. Through collaborative working, resource-sharing and skills-exchange the project will strengthen partnerships between academia, museums, libraries, and state heritage agencies across all 6 nations in the UK, Ireland and the Isle of Man. It will also contribute to Europe-wide collaboration in digital epigraphy and place Ogham in the vanguard of global epigraphical studies. The project will digitally document all c.640 examples of Ogham writing in all media, from its origin in the fourth century CE until the dawn of the modern revival c.1850. It will document in 3D all Ogham in the collections of the national museums (the British Museum; the National Museums of Scotland, Ireland, Northern Ireland, Wales; and the Manx Museum).
Dr Sarah Arnold, Maynooth University & Professor Keith Mark Johnston, University of East Anglia - The Invisible Women - Developing a Feminist Approach to Film Archive Metadata and Cataloguing: The project aims to explore how film archives can take practical action to update, enhance and improve catalogue metadata via feminist research methodologies. The absence of a feminist-informed approach to digital curation within existing film archive metadata systems has meant that women's creative labour is not fully acknowledged within catalogue records, which can lead to their creativity being invisible within national and regional film collections. It will analyse the catalogues of women amateur filmmakers across two national collections: the Institute of Amateur Cinematographers at the East Anglian Film Archive (EAFA) and the collections of the Irish Film Institute Irish Film Archive (IIFA). This will include creating newly digitised films by these innovative women, offering fuller catalogue records, and the practical application of the research with EAFA and IIFA.
Dr Jeneen Naji, Maynooth University & Dr Sharon Webb, University of Sussex - Full Stack Feminism in Digital Humanities: This project aims to embed intersectional feminist methodologies in Digital Humanities. It will achieve this by developing an interoperable 'Full Stack Feminist' (FSF) methodology and toolkit. It develops this approach by focusing on 3 areas, referred to as stacks: data & archives; infrastructure, tools & code; access, experience &integration. The project will highlight and address specific points in project development that, often unconsciously, manifest inequalities or bias in, for example, data models, archival descriptions, access rights, and tool functionality. It will develop an interoperable FSF methodology that software teams, programme managers, database designers, digital arts practitioners, data scientists, etc., can review and apply to their work. This will enable Digital Humanities practitioners to re-evaluate the structures in which they work and will create new intersectional Digital Humanities spaces, with the hope that practitioners will consider a feminist methodology throughout their work and the development life-cycle - not as a post-reflection.
The Research Grants are part of the Fund for International Collaboration, a multi-million-pound fund supporting international collaborations which enhances the UK's ability to build new, and strengthen existing, partnerships with global research and innovation leaders.

The call is jointly led by the Arts and Humanities Research Council (AHRC), part of UK Research and Innovation (UKRI), and the Irish Research Council (IRC).