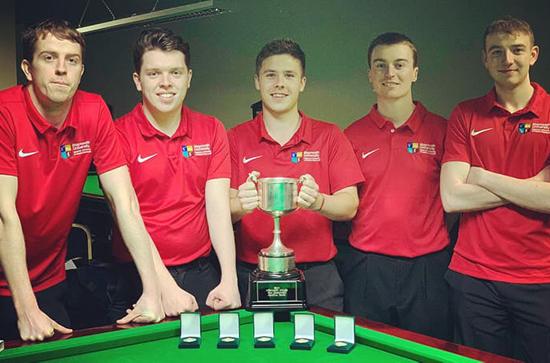 Thursday, November 29, 2018 - 10:00
Maynooth University were crowned intervarsity snooker champions for the 3rd year in a row on Saturday the 17th of November. It was a dominant display from the Maynooth A team, who lost only 2 frames in the tournament. In the group stages, Maynooth A beat
DIT A: 10-0, Maynooth B: 9-1 and DIT B: 9-1. In the semi final, Maynooth A beat NUIG 6-0. The final was played against our closest rival for many years, Queen's University Belfast. It was best of 5 matches, with each match a best of 3 frames. Maynooth A prevailed 3-0.