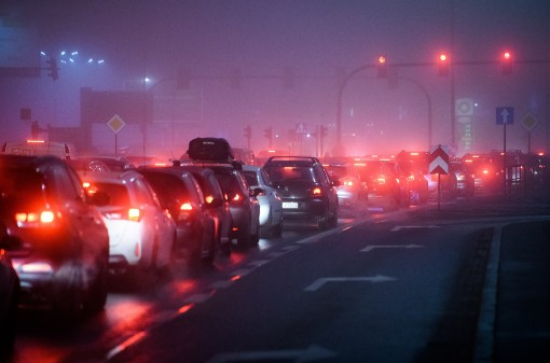 Friday, June 11, 2021 - 09:00
Maynooth University is leading major new research to examine how new remote work patterns sparked by the pandemic will change home life, local business and community environments.
The research by the International Centre for Local and Regional Development (ICLRD) at Maynooth University will collect information though case-studies to assess the impacts -- economic, social and spatial -- of pre- and post-COVID commuting on communities and districts across Ireland.
The two-year study is supported by the Department of Housing, Local Government and Heritage as well as the Office for the Planning Regulator (OPR), the Local Government Management Agency (LGMA) and Clare County Council. It represents a unique research collaboration between Maynooth University, Ulster University, Mary Immaculate College, Limerick, University College Dublin, and the University of Maryland in the US.
The study, 'InPLACE: Investigating Place, Planning and Commuting', will initially focus on three locations: Newtownmountkennedy, Co Wicklow; Maghera, Co Derry/Londonderry; and Ennistymon-Lahinch, Co Clare.
Its findings will have significance for a range of public policies, many of which are within the remit of local authorities, and all of which directly influence local communities, such as health, housing, environment, community development, social policy, transportation and spatial planning.
The research additionally aims to inform the Government's rural action strategy, Our Rural Future, which is focused on planning for changed living and working patterns, including revitalising town centres, job creation, and local green economies. The Government also has launched a National Remote Working Strategy to make remote working a permanent option for life after the pandemic.
Welcoming the commencement of this timely study, Minister of State for Planning and Local Government, Peter Burke, TD, said: "The COVID 19 pandemic has taught us many lessons and made us re-examine many daily habits and tasks that went hand in hand with a pre-pandemic lifestyle. While the need to switch off and disconnect has been an issue for many whose home has now also become their workplace, we have seen the huge benefits that come with removing long commute times and expense from our daily lifestyle."
The Minister continued: "I welcome this research which will be important as we chart our way out of the pandemic, hopefully keeping some of the good habits and lessons learned over the preceding year. Within the Department, we soon hope to launch a report and implement recommendations on a Town Centre First approach, with many smaller towns now feeling the benefits of increased footfall. From a planning policy perspective, the research will be of significant importance, and I look forward to studying the results of the research when available."
The researchers will invite community groups, local businesses and commuters, and local government employees to share their experiences of travel and transport since the arrival of COVID-19 in 2020, and the impact on their quality of life and well-being. It will investigate similarities and divergences between short and long-distance commuters, with a long-distance commute defined as lasting in excess of 45 minutes.
Chief Executive and Planning Regulator at the Office of the Planning Regulator (OPR), Niall Cussen, said: "The learnings from the pandemic are already having profound impacts on planning. This ICLRD research proposal fits very well with the role of the OPR and will be of great value in informing future planning thinking and practice."
Dr Bernie O'Donoghue Hynes, Head of Research with the Local Government Management Agency (LGMA), said: "All change brings with it positive and negative benefits to a variety of stakeholders. In the context of an increase in remote working, local authorities want to try to understand the full implications of this shift in order to anticipate the potential consequences for our communities, our businesses and our environment. This will enable us to plan to maximise the opportunities and address the challenges."
Prof Brian Donnellan, Vice President for Engagement and Innovation at Maynooth University and Executive Director of ICLRD said: "During the pandemic, we had to restrain mobility and promote social distancing. The mobility restrictions at local, regional and national levels may have pervasive effects on the way people interact and travel in the future. This study will help us explore and understand the effect of the pandemic on changes in commuting behaviour in post-COVID-19 times."
More information on the project is available here