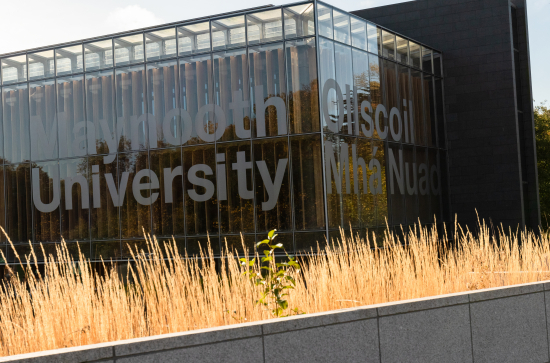 Monday, November 29, 2021 - 15:00
Maynooth University has secured funding for two new and additional prestigious Professor posts in a Senior Academic Leadership Initiative (SALI) announcement made by Minister for Further and Higher Education, Research, Innovation and Science Simon Harris TD. The posts will be in Observational Astrophysics or Cosmology, and Intersectional Humanities.
The posts were approved by an expert international assessment panel chaired by Professor Chantal Davies, Professor of Law, Equality and Diversity in the School of Law at the University of Chester. The SALI aims to accelerate progress in achieving representation of women at the highest levels in higher education institutions. The SALI is part of a suite of initiatives nationally in a multi-level approach being taken in Ireland to champion equality and diversity through organizational and cultural change in higher education institutions.
Commenting, Minister Harris stated: "Championing equality and diversity is one of the key goals of my department. The Senior Academic Leadership Initiative (SALI) is an important initiative aimed at advancing gender equality and the representation of women at the highest levels in our higher education institutions." The Minister also stated that "the posts awarded span a range of disciplinary areas, from Biochemical Engineering, to Sustainable Geoscience, Intersectional Humanities and Pharmaceutical Engineering. These posts will not only have a significant impact in terms of gender equality, but they will also contribute to wider societal goals through research and education."
Maynooth University President, Professor Eeva Leinonen, welcomed the announcement, stating:"MU has been very successful in this initiative with this latest round making four new and additional Professor posts awarded to date. These prestigious Professor posts are critical for a fast-growing and ambitious research-intensive University. They will enable us to attract and secure excellent talent and we look forward to starting our search for new Professors in 'Observational Astrophysics or Cosmology', and 'Intersectional Humanities'."
In order to secure the posts the University had to provide evidence of progress in addressing stated gender objectives and targets to achieve organizational and cultural change in line with national requirements.
Maynooth University is Ireland's leading university and in the top 5% of universities globally for its research on social inequalities, policies on discrimination and commitment to recruiting staff and students from under-represented groups (Times Higher Education Impact Rankings 2021, Sustainable Development Goals 10 - Reduced Inequalities) and in the top 100 globally for its commitment to progressing gender equality (SDG 5 - Gender Equality).
Maynooth University was the first Irish institution to apply under the expanded version of the Athena Swan charter that includes Arts, Humanities and Social Sciences disciplines as well as Science, Technology, Engineering, Mathematics and Medicine. It also incorporates intersectionality, taking into account the numerous factors that can overlap with gender inequality, including the intersections between gender, race and ethnicity. The University has worked hard to attract and retain female academics and now has the highest percentage of female Professors in Ireland at 34% (HEA Higher Education Institutional Staff Profiles, 2020; National Gender Equality Dashboard) compared to the national average of 27%.