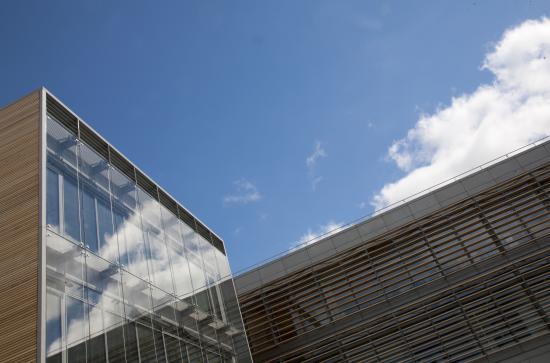 Tuesday, December 7, 2021 -

14:00

to

15:00
Online
About this event
You are invited to "When Joyce met Bruno in Rome: an enduring legacy", a talk by Enrico Terrinoni, Visting Fellow at the Institute of Arts and Humanities, Maynooth University, Tuesday 7 December 2021, 2-3pm.
The event is organised and chaired by Professor Emer Nolan, MU English.
This is a hybrid event. You can book and attend live in Room 1.37, Iontas Building, Maynooth University or attend on Zoom. A link to Zoom will be sent one day before the event.
"When Joyce met Bruno in Rome: an enduring legacy"
Joyce lived in Rome for seven months and seven days between 1906 and 1907. He famously hated the eternal city; and yet, as often happens with major artists, it is from trauma that great ideas are born.
Why did Joyce go to Rome in the first place, and why did he end up in the centre of Christianity in his perennial escape from the nets of religion? Why did he choose to move to a flat close to the last prison of Giordano Bruno, one of his main intellectual influences from the early stages of his career?
Joyce displayed his love for Bruno in many of his works, from the Critical Writings to Stephen Hero and Ulysses. The talk will focus on the hidden presence of Bruno as a secret key to Joyce's textuality.
Enrico Terrinoni is Chair of English Literature at the Università per Stranieri di Perugia, and Professor of Translation at IULM University of Milan. He is the President of the James Joyce Italian Foundation. He has translated many Irish and other authors into Italian, including Joyce. He is the author of Occult Joyce: The Hidden in Ulysses (2007), Language Lies (2010), Working on Texts (2012), James Joyce e la fine del romanzo (2015), Oltre abita il silenzio. Tradurre la letteratura (2019), Chi ha paura dei classici? (2020), Fantasmi e ombre. James Joyce, Giordano Bruno e Roma (2021). He has just published the first two-language critical edition of Joyce's Ulysses and he is completing a book on Joyce's time in Rome.
Further information and booking on Eventbrite here.