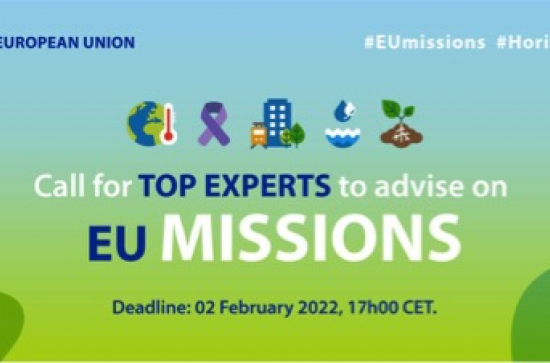 Saturday, January 15, 2022 - 16:30
On the 18th and 19th of January, the Commission will hold Open Days on the Horizon Europe Missions. No registration is required, and recordings of the sessions will be available afterwards.
Experts are also been sought to advise and contribute to evaluation of the Missions – find out more on how to get involved.
The agenda for the Open Days is below and the 5 Missions are:
Day 1.
09.30 - 09.40
Welcome to the EU Missions Info Days
09.45 - 12.45
Restore our Ocean and Waters by 2030 Missions
14.00 - 15.30
Cancer Missions
15.40 - 17.35
Preparing and submitting a successful proposal
Day 2.
09.00 - 10.30
Adaptation to Climate Change Mission
10.45 - 12.45
100 Climate-Neutral and Smart cities by 2030 Mission
14.00 - 15.30
A Soil Deal for Europe Mission