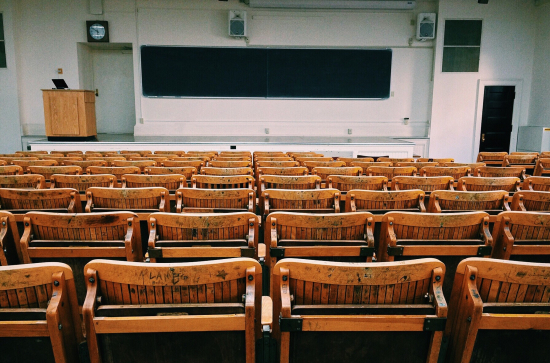 Thursday, June 15, 2023 - 09:00
Online Submission
Organized by Anna Hickey-Moody, Alison Hood and Anne O'Brien

Intersectionality helps understand the complex outcomes "when multiple axes of differentiation- economic, political, cultural, psychic, subjective and experiential- intersect in historically specific contexts" (Brah and Phoenix 2004).
This interdisciplinary seminar series invites presentations of papers that explore these themes in some way. Creative and practice-based interventions are welcome, as are collaborative contributions. These presentations will be curated as part of a semester long program, which brings together scholars across Arts and Humanities at Maynooth with select invited guests. Submit your 250-word abstract for our consideration to intersectionalhumanities@gmail.com before June 15th. You will be notified of acceptance by July 1st. An edited collection will be published from the series, so we ask for work as yet unpublished.
Intersectionality shapes voices and perspectives in unique ways. For historical, political and cultural reasons Ireland brings a specific context to intersectional identity politics. This seminar series explores the agency of intersectionality as a capacity to act, to voice a history yet untold, to create more inclusive digital futures: to celebrate and better understand class, race, ethnicity, gender, sexuality and difference as a site of agency. In 2015 Ireland voted to legalise gay marriage 62% to 38%. The 8th amendment was repealed, at last, in 2018. Direct provision and rights for Mincéirí are critical contemporary and enduring issues. Disability representation in contemporary popular culture is changing, with the work of Saoirse Smith, Stevo Timothy and others, including artists and performers who offer outsider perspectives.

The project of developing an Irish perspective on Intersectional Humanities is twofold. It requires rethinking pasts and excavating histories not yet told. What would a history of the Mincéirí be and who could tell this story? How can a decolonial history of Ireland provide new resources for resisting contemporary colonial agendas? Histories of Magdalene laundries and the lives lost within them are continuing to unfold, and the stories of young people with disabilities within these institutions are significant parts of these histories. The work of the Irish Queer Archive continues to tell histories of GLTBQIA+ lives on the island. Religion, has been, and still is a shaping force in these histories and critical perspectives on this sit alongside individual commitments to faith. Recognizing the fact the Irish history is intersectional, that is, it brings together class, race, gender, ethnicity, disability and sexuality in unique ways, is key to a shaping contemporary society in ways that support intersectional identities in Ireland.

Contemporary Irish culture is diverse. 2022 saw the largest increase in new arrivals in Ireland since 2015. 703,700 non-Irish nationals moved to Ireland, the vast majority residing in Dublin. 70% of these migrants have attained a 3rd level qualification (Central Statistics Office 2022). This raises urgent questions about agency, aesthetics, thought and praxis. Digital cultures offer new frontiers to class-based exclusion, but also bring opportunities for political resistance and solidarity.

Anna, Alison and Anne