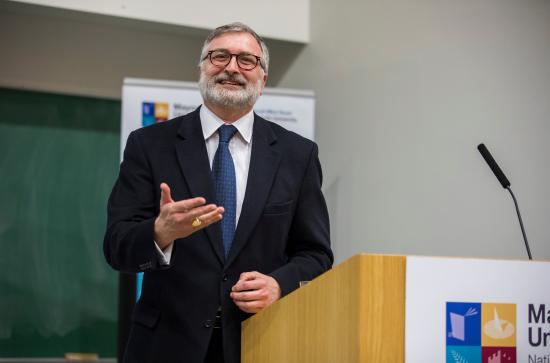 Wednesday, April 18, 2018 - 17:30
Iontas Lecture Theatre
Leonard Cohen is a much celebrated musician and poet. As part of our Inaugural Professorial Lecture Series: Professor Philipp Rosemann, Department of Philosophy, will explore the rich philosophy in the music of Leonard Cohen through the lens of Steer Your Way, from Cohen's 2016 album You Want It Darker.
Public welcome to attend. Email communications@mu.ie to reserve a place.
This event is part of Maynooth Week 2018. In June 2017 Maynooth University celebrated the 20th anniversary of its founding as an independent university. Maynooth Week 2018 is part of a year-long series of programmes and activities marking this milestone.