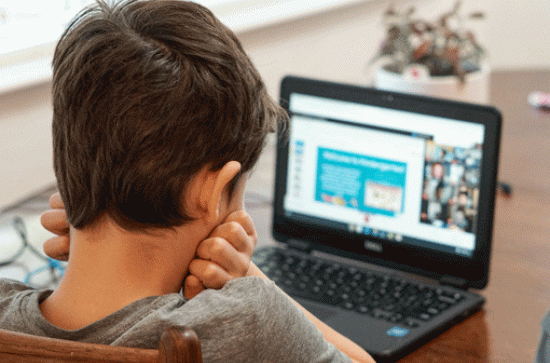 Thursday, September 24, 2020 - 13:15
Science Foundation Ireland (SFI) will fund a new project by Maynooth University, Microsoft Ireland and RTÉ to extend the DreamSpace HomeSpace series that appeared on RTÉ HomeSchool Hub.
The DreamSpace HomeSpace series encourages students to develop their skills and creativity in science, technology, engineering, the arts and maths (STEAM).
'DreamSpace: Bringing STEAM Education to homes across Ireland' is one of 41 projects awarded funding under the SFI led Covid-19 Rapid Response Research and Innovation Programme. Minister for Further and Higher Education, Research, Innovation and Science, Simon Harris, TD, today announced an investment totalling €5.5 million under the initiative.
During the COVID-19 pandemic, one million learners have missed months of school and rely on materials to learn at home, and there is an urgent need to provide families with remote supports for home-based learning and more structured and accessible learning activities.
The project will also serve to explore the impact that home-schooling has had on families and how they have engaged with DreamSpace HomeSpace. The research aims to understand how DreamsSpace HomeSpace encourages students to learn STEAM subjects.
The initiative will ensure that students across Ireland can engage in learning activities that are stimulating and exciting, and the project will get an understanding of how, why and to what degree of success families are engaging with this new mode of delivery. This project also aims to ensure students who are disadvantaged in education have access to remote, STEM, learning through the distribution of unplugged STEM lessons.
The project Lead Researchers are Dr Katriona O'Sullivan, Maynooth University and Dr Kevin Marshall, Microsoft Ireland. By making a structured, accessible programme available to students in Ireland, the project will encourage students and their families to engage with educational materials even if school life has been disrupted. The project will provide a repository of STEAM education resources that can be used to support the STEAM education of all Irish families.
Dr Katriona O'Sullivan, Digital Skills Lecturer, Maynooth University commented: "School closures have shifted the focus of education from the classroom to the home. This is unprecedented and home-schooling has added a notable weight on families across Ireland. DreamSpace HomeSpace has been developed to support families at this time, it offers families STEAM activities which are fun, creative and most importantly easy to use. The research which is being supported by SFI will allow us to gain a deeper understanding the impact that home-schooling has had on the overall well-being families, while allowing us to examine where creative education technology solutions, like DreamSpace HomeSpace, fit within the evolving STEAM classroom.
"So far, we have interviewed 60 families across Ireland, exploring their experiences of home-schooling during the pandemic. We have observed that inconsistency in access to technology solutions which maintain school-home relationships are adding a massive burden to families. Unfortunately, we have seen class and gender impact on this engagement. The burden of maintaining children's education is mostly lying at the feet of mothers, despite many trying to
maintain their own employment. Yet economically disadvantaged families have had the least capacity to engage in education."
Announcing the awards Minister Harris, said: "It is clear this virus is with us for a significant period of time and yet we still have a lot to learn about it. Research, development and innovation will play a significant role in tackling the COVID-19 pandemic. The 41 projects announced today are part of a national drive to find solutions to the challenges we face now, and to help us prepare to live in a changing environment that requires new thinking and innovative approaches."