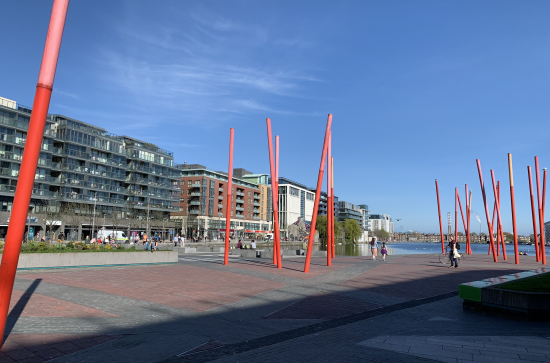 Tuesday, May 31, 2022 - 09:30
Lecturer at Maynooth University School of Law and Criminology, Dr David Mangan was invited to speak to the members of the Direct2 project at their meeting in Ireland. He was asked to address the Irish Government's remote work bill and to situate it within the broader context of the digitalisation of work. David set out how the Irish government's proposal (the Right to Request Remote Work Bill) released on 25 January 2022 does not assist in navigating remote work. Instead, he contended, it provides for greater informal grievances at the workplace level.

Direct2 focuses on trends in direct employee participation in Bulgaria, Cyprus, Ireland, Italy, Poland, the UK, and Spain. This project (as well as the talk) is funded by the European Commission – Director-General Employment, Social Affairs and Inclusion (VS/2020/0101).

David researches in employment/labour law as well as private law obligations (such as privacy), with a focus on the impact of information technology in these areas. His work has been published in Europe, the UK, the US, and Canada. Amongst other research projects, he is currently engaged in Varieties of Industrial Relations in Aviation Lockdown (VIRAL) (a project funded by the EU's DG Employment), as well as an EU-wide study of privacy in the workplace entitled Privacy@Work. David is also a member of the editorial boards of the European Labour Law Journal and the Italian Labour Law e-Journal. He is co-editor of the Global Workplace Law & Policy blog. David also teaches as part of Osgoode Hall's Professional Development Legal Education in Toronto as well as the dual degree programs at the Faculty of Law, Université Catholique Lyon.