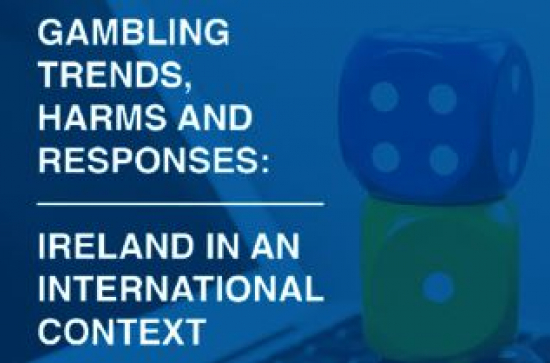 Monday, April 12, 2021 - 20:30
The final report has just been published and it is the first major sociological report on gambling in Ireland, and the most comprehensive examination of the topic to date.
'Gambling Trends, Harms and Responses: Ireland in an International Context' can be downloaded from MU's open repository MURAL at http://mural.maynoothuniversity.ie/14258/
This report is timely as the Government is developing an updated legislative and regulatory framework for gambling in Ireland. This legislation has long been delayed and the report argues that Ireland 's legislative framework on gambling is an analogue model unsuited to the new age of digital gambling. Ireland thus lags a long way behind peer jurisdictions in Europe and the UK.

The report calls for a wider government response that includes adequate training and funding for public health services targeted specifically at problem gamblers, curbs on gambling advertising and promotion, and a wider public education initiative to raise awareness about the significant individual and societal harms caused by gambling.
Professors Kerr and O' Brennan recently received some new funding from the Maynooth University Social Sciences Institute (MUSSI) to explore further aspects of gambling harm in Ireland and that work will commence in May 2021.
The report is discussed in a number of recent to media pieces: