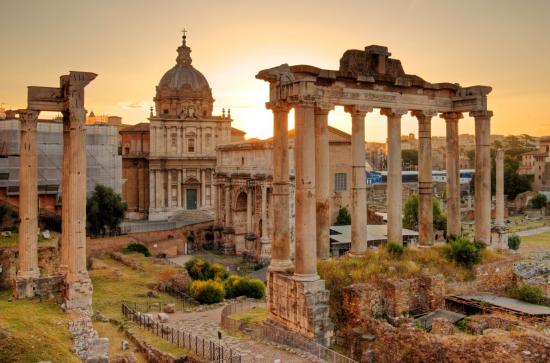 Monday, September 16, 2019 - 15:00
The Ancient Classics Department are excited to announce our 2020 study trip to Italy!
In the inter-semester break (27-31 January 2020), the Department will be putting on a five-day, four-night tour to Rome and the Bay of Naples, designed to complement our students' studies of the Roman world. All students registered for courses in Latin, Greek or Greek and Roman Civilisation are eligible to sign up for the trip, provided that they will be 18 or over by 27th January 2020. Places are available on a first come, first served basis. The tour aims to complement your primarily text-based study of the Roman world by introducing you to some of the most significant and impressive archaeological remains from the heart of the Roman Empire.
Further information on the tour is available here. An information session about this trip will take place on Thursday 26th September at 5pm in CB6, Callan Building. Anyone wanting to join the trip should be sure to attend this meeting. If you are interested in the trip but will not be able to make this meeting, please email Dr. Jon Davies as soon as possible.