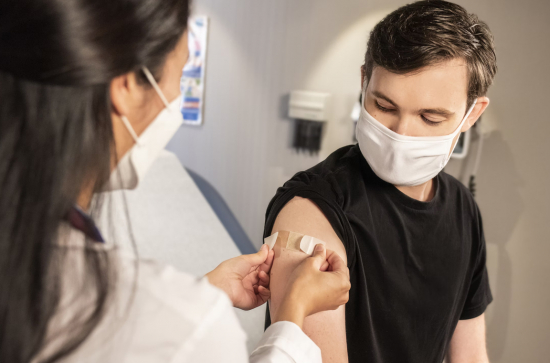 Friday, September 24, 2021 - 15:45
Maynooth University has announced a 'pop up' HSE vaccination clinic on its campus will be open on Tuesday 28th and Wednesday 29th September for students, staff and members of the public who have not already been vaccinated.
The temporary clinic will operate from 9.30am to 5pm in the Sports Hall (located in the same building as the Phoenix restaurant). Entry to the vaccination clinic is at the rear of the building facing the astro pitch.
No appointment is needed. The clinic will return to campus in a few weeks to deliver a second dose to those who receive their first vaccination next week.
People who are waiting for their second dose of the Pfizer vaccine can also avail of the temporary clinic next week, if it is three weeks or more since their first dose.
The following documents and details are needed for the vaccination clinic:
Some official photo ID. A student card will be accepted.
APPS number. International students who do not have a PPS number are asked to bring their national ID and any vaccination records.
No one should come to the vaccination centre if they have any symptoms or think they may have Covid-19.