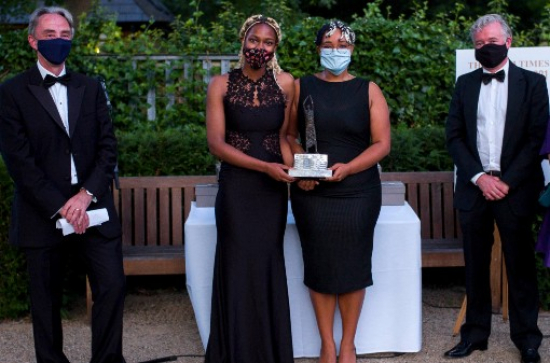 Monday, July 19, 2021 - 15:00
Maynooth University congratulates BCL students, Rí Anumudu and Chikemka Abuchi-Ogbonda for their success in the 61st Irish Times Debate team competition.
The two Law students were crowned team champions and awarded the Demosthenes Trophy at an outdoor black-tie event in the gardens of the Museum of Literature Ireland, St Stephen's Green, Dublin, on Saturday night.
The motion for the debate was "This House Believes privacy is dead", and was chaired by Liam Herrick executive director of the Irish Council for Civil Liberties.
Prof Aidan Mulkeen, Deputy President and Registrar, said: "Maynooth University heartily congratulates Chikemka Abuchi-Ogbonda and Rí Anumudu on winning the Irish Times Debate team competition. It is an award that is richly deserved and a tribute to the dedication and scholarship of students and colleagues in the Department of Law."
The runner-up speakers comprised a team from TCD Philosophical Society.