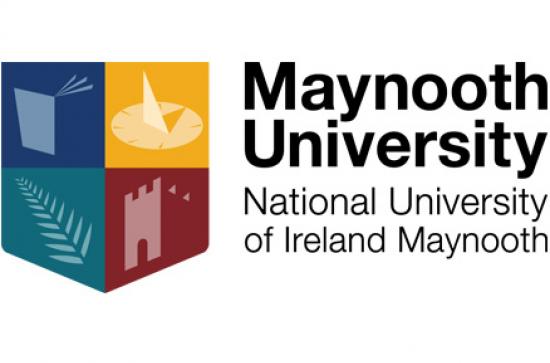 Wednesday, January 30, 2019 - 14:15
Each year the Commercialisation Office recognises excellence in the commercialisation of research at Maynooth University. We consider activity such as invention disclosures recorded, licence deals completed, new patents filed, spinout company creation and developing new links and collaborations with industry as key factors in bringing research to the market place.

The 2018 Annual Commercialisation Awards were presented in two categories (a) Industry Engagement Activity and (b) Commercialisation of Intellectual Property. Dr Jennifer McManus and Dr Bryan Hennelly, respectively, were the successful recipients this year, with both researchers being supported in their activities by Dr Karen Griffin from the commercialisation office team.
Dr Jennifer McManus of the Chemistry Department was awarded the Industry Engagement Award. Jennifer, who leads the Soft Matter and Biophysical Chemistry research group and her team have been working collaboratively with a number of companies in Ireland, the UK and Italy. The primary research focus of the lab is understanding protein-protein interactions and assembly pathways. This is very important for the biopharmaceutical industry, where protein and peptide-based drugs are formulated to keep them stable for as long as possible. Three postdoctoral researchers and one Ph.D. student have been funded through these partnerships.
.

Photo LtoR: Dr Karen Griffin, Prof Ray O'Neill, VP Research, and Dr Jennifer McManus.
Dr. Bryan Hennelly, jointly of the departments of Electronic Engineering and Computer Science, was awarded the Commercialisation of IP Award. Bryan is developing IP on label free life science imaging. Traditionally biologists are required to chemically stain cells/tissue samples with fluorescent chemicals that bind to sub cellular features and to use specialised microscopy techniques such as fluorescent microscopy or phase contrast microscopy. His research group is developing several methods to achieve this without the use of labels. In 2018 Bryan secured an SFI TIDA award to help commercialise this technology, and also filed a number of invention disclosures and patent applications.

Photo LtoR: Prof Ray O'Neill, VP Research, Dr Bryan Hennelly, and Dr Karen Griffin
We congratulate and commend both Jennifer and Bryan on their accomplishments.