Thousands of first year students join us each September. Ensure you make the best decision for your third level future.
New degrees at Maynooth University - for entry in September 2022.
Date: Wednesday, 26 January 2022
Want to be a teacher in Further Education? Attend online briefing Wednesday January 26th 7pm. Email: hdfe@mu.ie
Date: Thursday, 20 January 2022
Our MU Live information webinar series runs from November 2021 to May 2022. Join us online to learn about the options available as an undergraduate student at Maynooth.
When: Wednesday, 03 November 2021 to Sunday, 03 April 2022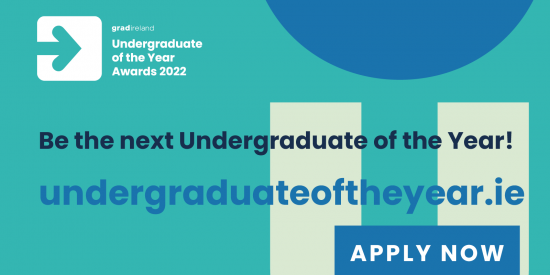 Gradireland are searching Irish universities and institutions to find the winner of the Gradireland Undergraduate of the Year Awards 2022!
When: Monday, 31 January 2022