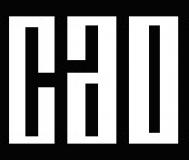 CAO 2020
Discuss your* Maynooth University level 8 degree options with us.
Maynooth University aims to ensure the security and privacy of an applicant's personal data by preventing the release of any details relating to a CAO applicant to any unauthorised person.
All enquiries about an applicant's course choice/offer can only be discussed with the applicant. If a third party is enquiring on behalf of an applicant, the applicant must be present and give full permission (by phone/email etc.) to Maynooth University's Admissions Office to discuss his/her course choices/results/offers with the third party. In all cases, the applicant will be required to confirm he/she is the applicant in question. Each applicant will be asked to confirm the following:
CAO number

Full Name

Full Address

Date of Birth
Should places remain unfilled on any of the University's level 8 degree courses (after all offers have been made and the waiting lists of applicants meeting minimum entry requirements have been exhausted) such vacancies are advertised on the CAO website. Interested applicants should research their options via the CAO website from 12:00 noon on 20th August.
Our Available Places courses are:
MH304 BE Electronic Engineering
MH802 BSocSc Community and Youth Work (part-time, in-service)
MH803 BA Community Studies or BA Local Studies (part-time, evening, mature students aged 21+ only)
CAO Timetable of Events 2019-2020*

5th
November (12:00)

CAO online application facility opens

20th January (17:15)

Apply online by this date to avail of the discounted application fee of €30

1st February (17:15)

Normal closing date for applications

1st March (17:15)

Closing date for amending course choices and closing date for final completion of online HEAR/DARE forms

1st April (17:15)

Latest date for HEAR/DARE supporting documentation to arrive in CAO

1st May (17:15)

Closing date for late applications

5th May (12:00)

Online Change of Mind facility becomes available (Free)

1st July (17:15)

Change of Mind closes

TBA

Round A offers available to view and accept online

TBA

Reply date for Round A offers

TBA

Exceptional closing date for late applications for those already attending a participating HEI*

TBA

Round 0 offers available to view and accept online

TBA

Reply date for Round 0 offers

TBA

Leaving Certificate results issued

TBA

Round One offers available to view and accept online

TBA

Available Places live on the CAO website

TBA

Reply date for Round One offers

TBA

Round Two offers available to view online

TBA

Reply date for Round Two offers

Subsequent rounds of offers until CAO close in October and offer season ends
New 2020 Maynooth University student packs are sent out in the post after each round of CAO offers.

All applicants who have been offered a place at Maynooth University will receive a pack in the post within a few days of being offered a level 8 place.

The exception to this are those who were offered a place in Round A (early July). Those who have accepted a Round A place will receive their pack by the end of July.
See tab below for a short video resource about the CAO Offer and Acceptance Process.
*Dates may change.
This is an outline of the next steps for those offered a place on a Level 8 degree at Maynooth University via the CAO
Follow the offer and acceptance procedure as set out by the CAO - watch this video

Applicants who have been offered a Level 8 degree at MU will receive an information pack in the post in the days following receipt of their CAO offer (expection is Round A applicants - those who have accepted an offer of a Level 8 degree at MU will receive their pack by the end of July). This pack includes

Letter of welcome
First Week Guide
Parent/Guardian invitation
Student Budgeting Flyer
1916 Bursary leaflet
Homefinders leaflet
Critical Skills leaflet
Programme Advisory Office leaflet
Maynooth Students' Union leaflet

Read the contents of the letter carefully. This letter is double-sided and contains information about the orientation, registration and fee-paying processes. The First Week Guide outlines your schedule for orientation.

If you have questions - please channel them as follows - all are available on webchat (and the usual communication channels):
The Student Engagement Officer and the Student Records Office take over from the Admissions Office team once Orientation and Registration Week begins. All applicants who are offered a place at MU receive a welcome pack in the post.
Click here to see what happens next!
​
This provides prospective Maynooth University engineering students with a chance to secure the required H4 (previously HC3) in Leaving Certificate Mathematics in order to meet the basic entry requirement for qualification to our Engineering degree (MH304). The exam is based on the content covered by Paper One of the Leaving Certificate Higher Level Mathematics syllabus and consists of one exam lasting two hours.
We also run a free preparatory course in advance of the Engineering Mathematics Exam. Separate registration is required for the preparatory course. Students attaining the H4 (60% or higher) standard in the examination will be deemed to have met the mathematics entry requirement to the degree.
THE MH101 BACHELOR OF ARTS DEGREE: 320 CAO POINTS IN 2018
Most popular CAO 1st preference course in 2017, 2018 and 2019

Chosen by one in four of our Entrance Scholars in 2018 (new Maynooth students who achieved 550+ points in their Leaving Certificate exams)

Preferred course for 1,300 students who begin MH101 annually

Four weeks to choose up to four subjects from a possible thirty six (one per group) - proceed with two subjects (or one) from 2nd year

New Media & Cultural Studies subject in Group 6

Possibility to move into a specialised degree such as Law, Business, Computer Science (depending on 1st year subjects and results)

​Postgraduate study - once you have completed your Bachelor of Arts degree you may wish to pursue postgraduate study:
It is possible through your Master's degree to become an expert in a subject that you have already studied or you could also undertake a Master's in a totally new discipline to complement your degree.
| | | |
| --- | --- | --- |
| MH001/MH002 Bachelor of Education - Primary Teaching (B Ed) | Psychology | General |
| Some applicants to our MH001/MH002 Bachelor of Education - Primary Teaching (B Ed) degree are concerned about achieving the Leaving Cert points required. Our advice is that applicants should also consider the postgraduate route into primary teaching. The PME Professional Master of Education (Primary Teaching) is a two-year postgraduate teacher education programme for primary teaching for persons who possess a level 8 honours bachelor degree. The level 8 MH101 Bachelor of Arts degree is a popular choice for many students. | A Double Major in Psychological Studies will not lead to an accredited Psychology degree. However, you could pursue this at a later date through postgraduate study. Unlike MH106 and MH209, Psychological Studies in MH101 will not lead to a professionally accredited degree, however Psychological Studies graduates may be eligible to apply for consideration to entry to a one-year postgraduate programme to achieve a professionally accredited qualification in psychology (on a competitive basis - limited numbers). | Apart from professions requiring specialist training such as engineering and science, most career options are wide open to Maynooth's Arts graduates. With about 40% of graduate jobs open to any discipline (gradireland.com), the quality of your degree and your ability to communicate your experience is often far more important than the content of your subjects. |
Some of the transferable skills that an Arts degree offers include the ability to:
| | | |
| --- | --- | --- |
| Lead and participate in discussions | Develop and argue opinions | Understand, assess and evaluate issues |
| Write well in a variety of formats | Propose ideas and theories | Think and act creatively |
| Organise workload and work to deadlines | Convey meaning precisely | Conduct research and evaluate sources |
| Read pages of text and pick out the essential points | Be objective | Work alone and on own initiative |
| Retain and absorb large amounts of information | Have confidence in your opinions | Be able to base conclusions on statistical research |
| Debate and persuade others of your point of view | IT skills | Foreign language skills (depending on subject choice) |
Second Year Transfer Options from MH201 Bachelor of Science Degree.
Degree – Year 1

Degree Transferring to Year 2

Subjects and Grades Required in Year 1

MH201

MH202 – Biotechnology

Students must take Biology, Chemistry and Maths plus 1 other in First Science *
Students must have an overall of 60%.

MH201

MH204 - Astrophysics (Year 3 transfer only)

Students attaining 60% in Experimental Physics and 60% in either Mathematics or Mathematical Physics in Year 2 of MH201 may apply to transfer into 3rd Year of MH204. Places are limited and are based on results.

MH201

MH207 - Data Science

Students must take Computer Science/ Mathematics/ Data Science plus 1 other in First Science*
Students must pass the year and achieve an overall of 55% or greater in Mathematics in their First Science Examination.

MH201

MH208 - Biological & Biomedical

Students must take Biology, Mathematics plus 2 other *
Assessed on a case by case basis on -
A) Points on admission
B) Year 1 results

MH201

MH210 - Pharmaceutical & Biomedical


Students must take Mathematics, Biology, Chemistry plus 1 other in First Science*
Students must achieve an overall grade of 60%.

MH201

MH212

SED Science (with Education)

MCS Mathematics and Computer Science (with Education)

MED Mathematics (with Education)

Students must take Mathematics, Biology, Chemistry & Experimental Physics
Results plus interview

Students must take Mathematics and Computer Science plus 2 others in First Science.
Results plus interview

Students must take Mathematics & Mathematical Physics plus 2 others in First Science
Results plus interview

MH201

MH304 - Engineering

Students must take Engineering Science, Mathematics, Computer Science plus 1 other*
Subject to attaining 50% or over in the First Science examination

MH306 - Robotics

MH304 - Engineering

Subject to passing the year and attaining 50% or over in the Maths Modules

MH201

MH602 - Computer Science

Take 22.5 credits of Computer Science and pass Year 1
*Can include Critical Skills
Limited places available for transfers.
We know that making a final decision on the list of level 8 degree choices can be quite a challenge. We have therefore broadened the first year entry on many of our degrees in order to open up progression options to our students. This means that many first year students can spend the first few weeks of semester one sampling subjects or pathways within their degree before deciding on their options.
Orientation 2019: Students entering through Maynooth University's Access Programme - MAP (incorporating Mature, HEAR and DARE students and students with disabilities) or through the QQI route will be invited to attend the Launchpad Orientation Programme running from Thursday 5th to Saturday 7th September. These students should also attend the University Welcome Week as above. The MAP Office will email all eligible students with further details about Launchpad. Click for more information.
Up to 250 mature students begin their studies here each year. Mature Students (along with students entering through HEAR, DARE and QQI routes) are invited to attend the Launchpad Orientation Programme at the beginning of September. These students also attend the University Welcome Week as above. The Maynooth University Access Programme emails all eligible students with details about Launchpad at that stage in the year.
Emer and Michael of the Mature Student Office (which is part of the Access Office) are committed to supporting the learning experience of Maynooth's mature students. If you have any questions, please don't hesitate to telephone, email or drop in to meet them - you'll find them in MAP Lodge on the North Campus.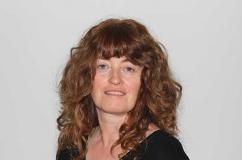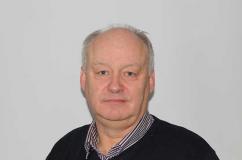 MSI (Mature Students Ireland) ran a national selfie competition earlier this year where third level students were asked for their tips for future mature students.
Some of the Maynooth students' entries are below - hopefully you find them helpful!
Iveta Hermonova
"Keep in touch with your fellow mature students and discuss things, helps a lot and you will have some fun too, while sweating out that essay."
Celeste Kuhn
"Make sure to go to the orientation week for mature students. It's a great help knowing what supports are out there and where everything is on campus."
Anthony Doyle
"Contact your local 'Intreo' office and organise a meeting with a member of staff to find out if you are entitled to the 'back to education allowance' as this will make life easier financially."
"Talk to current students in the course and lecturers to gauge whether you will have enough of an interest to pursue a 3-4 year commitment to your chosen field of study."
"Take advantage of Maynooth University's fantastic selection of services, clubs and societies and green space."
Eliza Tomczyk
"You might be overwhelmed and doubt your own ability to learn, but please remember that you have years of experience behind you, motivation and purpose!"
"Give yourself a chance, give yourself a gift of education, you deserve it!"
Louise Simpson
"Join a club or society, be part of what's going on, no matter age - everyone fits in at Maynooth."
Andrew Doyle
"Talk to the kids, they're not that scary."
"Do what you're interested in, a job will follow as your horizons open."
Entrance Scholarships are automatically awarded to incoming first year students who have obtained 550 points or more in the Leaving Certificate (from six subjects in one sitting).
The €1,000 award is for one academic year following admission to the University, payable in two instalments – one in November and one in February (subject to the Entrance Scholar remaining in good standing with the University).
For students presenting GCE A Levels the awards are based on achieving points from three/four subjects in GCE A levels.
36 students were awarded this scholarship in 2018.
No application required.
Entrance Scholarship for MH103 Bachelor of Music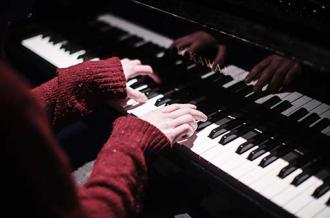 Our Entrance Scholarship for one entrant to MH103 Music is awarded in September. The top scoring applicant, based on the MH103 written test, interview and audition, will be offered the scholarship of €1,000. The successful applicant will be informed when they receive their offer for MH103 through the CAO.
No application required.
The University is very well served during term time by a number of daily private bus services.
Dublin Bus services run year-round.
Click here for details of transport options.
HEAR and DARE Application Advice Clinics - take place on Saturday January 19th in the Maynooth University Phoenix Building (and nationwide).