INTERESTED IN GOING ABROAD IN 2021/22?
Enrol in Moodle Course: Study Abroad and Erasmus Outgoing 2020/21 for more information. Moodle course currently being updated and will reopen in October 2020.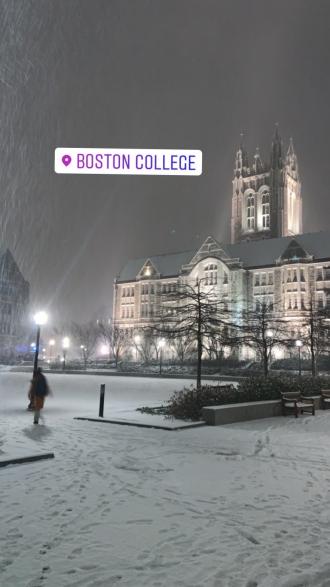 Photo by MU Study Abroad student Clinton Wokocha
All undergraduate students at Maynooth University have the opportunity to study abroad as part of their degree!
The promotion of study abroad opportunities is one of the most important missions of the International Office at Maynooth University, and has become an increasingly beneficial educational and professional asset to students around the world.
As a global university, Maynooth has been working closely with many prestigious higher education institutions to promote and facilitate student and staff mobility in Europe, Asia, Australia, and North & South America.
Visit the List of all our Partner Universities to see where you may want to study abroad.

To apply for Erasmus programme (EU countries) or the Study Abroad (outside EU) programme, please complete the EXPRESSION of INTEREST FORM via Moodle course: Study Abroad and Erasmus Outgoing 2020/21. Moodle course will reopen in October 2020.
This is not a first come, first serve process. All forms reviewed only after the deadline has passed. You are welcome to apply for both Erasmus and Study Abroad and make your final decision at a later date!
DEADLINE Study Abroad (outside EU): 31 December, 2020
DEADLINE Erasmus (within EU): 31 January, 2021 - Erasmus Partners_Jan 2020
Erasmus Policy Statement
Read about Maynooth University students study abroad experience in our BROCHURE