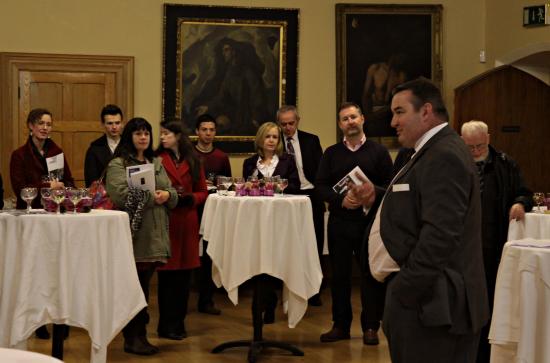 Monday, December 16, 2013 - 00:00
The Carol Service on 16th December saw the return of 60 alumni and friends to campus as guests of the Alumni Office.
Enjoying a wide variety of musical performances by the University's choirs who were accompanied by the newly restored great organ of the College Chapel, alumni also had the opportunity to reconnect at a mulled wine reception afterwards in Renehan Hall. Speaking at the event, Flor Madden alumnus from 1988 and recently nominated chairperson of the Maynooth Alumni Advisory Board (MAAB), encouraged alumni to embrace the Maynooth Alumni network and spread the word to other graduates. Alumni also had the opportunity to meet the President of Maynooth University, Professor Philip Nolan who also attended on the night.
This is the second year the Alumni Office has hosted such an event which received a substantial number of applications for tickets which were issued in pairs on a lottery basis.
Photo caption: Maynooth Alumni Advisory Board (MAAB) chairperson and alumnus, Flor Madden welcomes alumni