There are a total of 5 Cafes and Restaurants on the Maynooth University Campus.

Urban Café Opening Hours
Monday-Friday : 08:00 - 19:00
Urban Restaurant Opening Hours
Monday-Friday : 11:00 - 14:30
Opening Hours
Monday - Thursday : 08:30 - 15:00
Friday : 08:30 - 14:00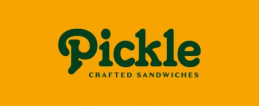 ​​
The only bar on campus offer food and drinks to Maynooth University students, staff and guests.

Opening Hours
Monday - Thursday
9:30 - 23:30
Friday
9:30 - 18:00
Location
Student Centre, Campus North, Maynooth University
Notes:
Food is served Mon - Fri 9:30 - 15:00
Poker and Pool Competition on Tuesdays
Live Music on Wednesdays
Catering for a range of events from working lunches, to fine dining. Facilities include Restaurant area seating up to 700, intimate boardroom events for up to 40.
Catering for conference events in partnership with Maynooth Campus Conference & Accommodation (MCCA).
We cater for only tea, coffee and biscuits with 24hour notice (excluding Saturday, Sunday and Bank Holiday Monday), last order taken at hospitality at 4pm on a Friday. All other orders require 72hour notice.
For catering information please visit Hospitality. Please visit Hospitality Brochure and contact us for menu options at phoenix hospitality, telephone no. (01)7086998 or email


​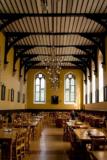 Self service canteen for staff and students of Maynooth University situated in St. Patrick's House on the historic Campus South. Visitors welcome!
Please contact Pugin at
Pugin
, telephone no. (01) 7083602 or see our
brochure
for booking enquiries.
Opening Hours
Monday - Thursday

Breakfast: 8:00 - 11:00
Lunch: 12:00 - 14:00

Tea/Coffee Confectionary: 8:00 - 15:00

Friday Closed 14:00

Location
Pugin Hall, St Patrick's House, Campus South, Maynooth University
Opening Hours
Monday - Thursday : 08:00 - 20:30
Friday : 08:00 - 16:00
Saturday/Sunday : 10:00 - 16:00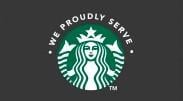 ​​