Ewa Stempel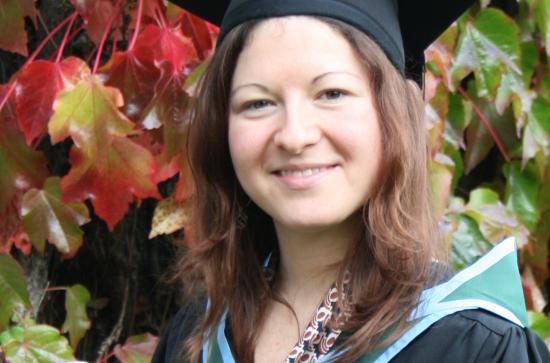 My journey with Maynooth University started in 2007, when I started the course in Computer Science and Software Engineering, which then in 2011 resulted in a BSc, 1st Class Honours Degree in Computer Science and Software Engineering.

The thing about the course I enjoyed the most was working on projects, which allowed me to apply my knowledge in practice. The team projects would teach you not only about programming languages and technologies used within a project, but would also demonstrate how to be part of a team and how to interact with people to get the most out of it. The individual projects explain how to plan, design, implement, test and document work on your own. That demonstrates how to work independently to find solutions to problems.

I was grateful to get an opportunity to work for Maynooth University several times during the summer, where I was given an individual project to work on. These projects would involve some research and development of a solution to a problem. I also enjoyed my work placement in Ericsson, Athlone, where I could get a taste what it is like to work in the software industry and gain
some experience which is vital to find a job once graduated.

Some of my favourite subjects throughout the course would be:
Web Information Processing,
Signal, Optical & Image Processing,
Computer Vision,
Robotics and Automation,
Audio & Speech Processing,
Computer Graphics.

I appreciate the help and friendliness from the staff in the Computer Science department and also NCG and ICARUS research groups, which together with the CS department were supervising my final year project. They were always there when needed and would always do their best to point you in the right direction.

In my opinion the course was well structured and was a great preparation for the industrial work. Soon after I graduated I managed to find a software developer job in the Sage Technologies company, which was producing a CRM (Customer Relationship Management) software solutions. Currently I am a software engineer in IBM, Mulhuddart, where I have already managed to explore different projects. I started here in the Industry Solutions department, where working on the Intelligent Law Enforcement project that is a part of the smarter cities program and now I am a part of the DB2 team, working mostly in a test automation of the PureData System for Transactions application.

I genuinely enjoyed my time in Maynooth and the college and I would truly recommend the Computer Science and Software Engineering course.