Francis Balfe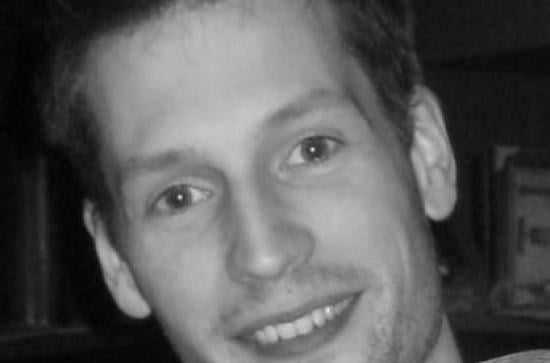 BSc Computer Science and Software Engineering
2006
The key skills I use are people skills. A breakdown in communication or a misunderstanding can cost thousands or millions of pounds when a software project delivers the wrong product, a buggy product or no product at all. The other key skill is in asking questions. What does the customer want this to do? Why? What happens if I do this? What do other similar products do? Why?
My Internship
I worked for a year (2004-2005) as an intern (thanks to the Computer Science placement officer Paula Murray). I wasn't a shining example of an intern as I found the transition from student life to corporate world hard to adapt to. I did learn some valuable lessons and it definitely prepared me for the world of work. On graduation from Maynooth University with a 2.1 Degree in CSSE I returned to StarSailing & Adventure Centre in Kenmare, Co. Kerry where I'd been working as an Outdoor Instructor for the previous summer. I worked there for 12 months doing what I loved to do (hiking, sailing, kayaking, canoeing). Outdoor instructing is quite seasonal so during the peak season, April-September, we would work 8-14 hours a day, 5-6 days a week to meet demand. Days off weren't sequential so instructors could be working for 7-8 days in a row. During the winter season we were down to a skeleton staff, working 8 hours a day 3-5 days a week in difficult weather conditions doing mainly maintenance and cleaning. The pay was €8 per hour with an additional €0.50 for each instructor qualification. As I had no relevant qualifications I had difficulty negotiating my wage. Although I really enjoyed the job the career prospects in the outdoor industry weren't great. I made the decision to leave and pursue a career which I was qualified for.
Getting the job
In June 2007 I moved to Dublin and began searching for jobs on monster.ie, jobs.ie and irishjobs.ie. All junior software engineering jobs required 3-4 years experience with a specific programming language. At the time the only graduate jobs were IT Helpdesk or a Software Test Analyst graduate role with SQS which had a 3 week training program in South Africa. I sent my CV to SQS Ireland. SQS Ireland contacted me and gave me an on-the-spot phone interview which I wasn't expecting but luckily had my CV and research material (on SQS) at hand. They invited me in for an interview which comprised of a programming aptitude test, verbal, numerical and spacial tests, personality test and face-to-face interview with two HR managers. I practised the tests using http://www.shl.com/. The tests and interview went well. The preparations paid off and the year of outdoor instructing gave me a lot of skills that HR were looking for. I was contacted within a few days and conditionally offered the job (pending successful completion of the graduate programme)
The graduate programme
In August 2007 I flew to London to meet our Belfast and London colleagues in Woking for an induction before heading out to Durban, South Africa. The graduate programme was a 3 week boot-camp of training and socialising (under HR supervision). We had to study for and pass (80%) the ISEB Foundation in Software Testing as well as learn how to use the leading software test management, test automation and performance testing tools. Although the training was intense it bonded the group of graduates and SQS South Africa staff and we got to see some amazing scenery and culture to boot.
Working for SQS
Returning from the graduate program we were placed on client sites within existing teams where we could shadow more senior testers and learn on-the-job skills. My first placement was an insurance company where we tested a customer facing insurance website. After a month I moved on to a fixed line telecoms company for a 3 month project which turned into a 10 month placement spanning multiple projects, software products and technologies. In 2008 I moved from fixed-line telecoms to a mobile telecoms company for a 3 month piece of work supporting User Acceptance Testing which evolved into a 2 year stint. During this period the economy was badly hit and I had to undergo pay-freeze and a voluntary pay cut. I did manage to progress to Test Lead during this period which was positive despite the economic conditions. In 2010 I made the decision to move from SQS Ireland to SQS UK's London office. After a one day consultation piece of work I started on a project in a large Energy company as a Test Lead/Test Manager on an Agile software development project. This was a big step for me which was exasperated by a 2 hour commute (each way) and being given a second project to test manage by my client manager. It was a sink or swim moment in my career and with advice and backing from my SQS colleagues I swam and kept swimming. After successfully delivering two projects, gaining experience as a Test Lead, Test Manager and Scrum Master I rolled off the client and helped develop a training course and deliver a seminar in cutting edge Agile test and development practices. Coming up to my 5 year anniversary with SQS I am a Senior Consultant specialising in Agile testing. I'm an ISEB certified Practitioner in Software Test Analysis and a Certified ScrumMaster
As a consultant my role can vary dramatically depending on what the client or SQS needs. For one day to the next I could be advising a client on solutions to problems they are facing with quality of their software development or leading a team of software testers assessing the quality of a piece of software or facilitating a team of software designers, developers, testers and business people. Internally I also develop seminars and help develop training courses so we can share the experiences we learn on client sites to other consultants. Different clients and different roles have different challenges so it can be interesting or frustrating but ultimately rewarding.
I love being able to help a team make a great piece of software that the customer uses and it just works. I find workplace politics the most challenging. I don't play the game and if the politics are getting in the way of the project I'll open the can of worms and get it out in the open.