Ciarán Hyland
Brand Ambassador
Indonesia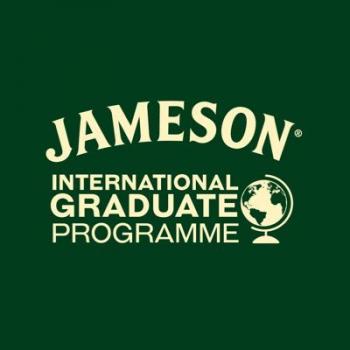 Marketing, advertising and PR
2015
The reason I chose to study Psychology was because my older sister was studying for her PhD in Psychology in Maynooth when I was in my sixth year of school and the area really interested me. As a university, MU was always my number one preference and I knew from visiting during the campus open day that it was where I wanted to study. I began my studies in Maynooth in 2012 studying Psychology along with English and Sociology. After obtaining a 2:1 result in Psychology at the end of first year I was eligible to become a fulltime Psychology student in second year, dropping my other two subjects. I thoroughly enjoyed studying these subjects, but my goal had always been to focus solely on Psychology. The social aspect of life in Maynooth was the highlight for me from start to finish and I had built up a huge circle of friends by the end of my three years there. I graduated with a second-class honours degree and left the college with friends I'll have for life.
I attended a couple of football trainings with the GAA team early during my first year but due to a recurring injury I never really got going with the football team. In my final two years I played 5-a-side with friends in tournaments on campus.
I took part in many charity fundraisers while in Maynooth (Barretstown, Maynooth Cancer society, Movember) and took part in events with the fashion society.
In final year I ran for Students' Union President. I finished a close second out of 4 candidates, with a total of over 1,000 votes in the final count; only 100 off the president elect and with around one third of the final vote; an achievement I am very proud of.
The town itself is brought to life by the university, so it really feels like you're somewhere special when studying there. I feel as though you gain a stronger sense of community than you would while studying in a city like Dublin because the town is quite small, and everyone lives in a close proximity.

My public speaking ability, self-belief and generally my level of confidence. From performing lecture addresses to hundreds of students, making presentations, giving speeches, taking part in debates and putting myself into the public eye and getting positive responses. This really helped define a stronger version of myself which I likely wouldn't have otherwise uncovered. I also gained a greater understanding and openness to people from all walks on life that I hadn't previously encountered when growing up in the Monaghan countryside. Honestly, I think college for a lot of people (certainly for me personally) can help you to reach a greater understanding of yourself and to become a lot closer to reaching the best version of you. This has all helped since entering the working world.
The course content can be extremely interesting and relatable to real life but also very maths based and can involve a lot of statistics (with a year-long module in second year!). There's a bit of something for everyone but if you have a general interest in how the mind works then the format of this course, the facilities and the staff in the department really are second to none. I would say that it probably involves less lecture hours than some other courses may, but many long hours spent in the library reading up on psychology books and writing essays. It does involve a lot of self-driven work, but you really do get out what you put in.
It hasn't been the most linear. Straight after my final exams in Maynooth I headed off on a J1 where I worked as a henna tattoo artist and in a t-shirt store. I've always been creative and designing and drawing my own tattoos was a nice nod to something that I would like to implement more into my future career or various side projects down the road.
As I had an interest in working with people, love talking and have a passion when describing all things Irish, I began working with Dublin sightseeing, a tour company operated by Dublin bus. I got the opportunity to meet different people every day and help them plan their time in Dublin. This job undoubtedly influenced my later jobs because talking to people every day who are on vacation really does make you want to get out and see the world. We also worked closely with big Irish brands such as Jameson and Guinness, which are very easy to sell as they are two of the most loved Irish brands around the globe.
I then began to take an online course to teach English as I'd had some previous work experience as a teacher and the prospect of travelling while working was the biggest draw for me during this time. I went on to spend a year and a half teaching in Vietnam and South Korea. An unforgettable time in my life that allowed me the opportunity to really impact the lives of the students I got to teach (and vice versa) and to travel all around Asia.
Upon returning to Ireland I got a job in a popular bar in the heart of Dublin to await the result of my application for a place on the Jameson International Graduate Programme. I started the programme in July 2019 and moved in Indonesia to start my first year on the programme based in Jakarta in September. I feel like this job utilizes all the skills I've learned through different job and life experiences to date.
I'm a brand ambassador for Jameson and I will spend the next year based in Indonesia. As Indonesia is a new market for the brand a key focus area for me is to connect with consumers and help to educate bartenders. Educating bartenders is done through presentations on our history, whiskey production, performing comparative tastings with Scotch and American whiskey brands and explaining what the differences are. Connecting with consumers by organizing and/or hosting ​engaging and entertaining events is also a key part of my role. Although I am based in Jakarta I will spend a good portion of my year in other cities around Indonesia to grow brand awareness in key regions across the country.
It's interesting to be totally immersed in a new culture and learning about life in this part of the world. This can also present challenges as the standard of English speaking is weak in some of the regions I am working in and as Indonesia is the most populous Muslim country in the world the alcohol market here is quiet dark. So, juggling a very different lifestyle along with learning a new language has definitely been both interesting and challenging.
I had heard about the job through others who were part of the programme in previous years. Then an ad for the programme appeared on my Instagram feed and that really caught my eye.
I would say to always try to put your best foot forward in any social situations. You won't realise it at the time, but you'll meet people throughout your life that could play a huge part in your future career. I've met people through friends, on nights out etc that I've had positive interactions with and have gone on to work with at some point or even offered opportunities to me that have helped shape the course of my career path. We're in a digital age now that allows us to be more connected than ever. Even an acquaintance that you may have met once and are still connected with online could turn your dream job into a reality, you're someone who has made a strong impression with that person then that could open a door for you.