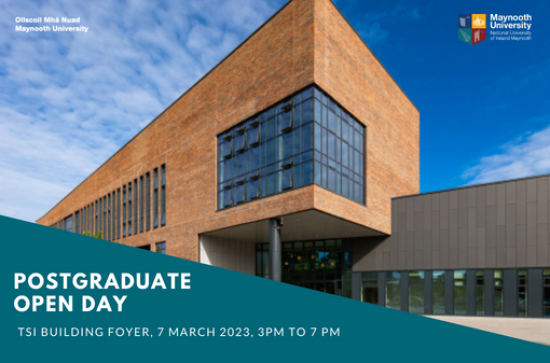 Tuesday, March 7, 2023 - 03:00
TSI Building Foyer
DID YOU KNOW THAT MAYNOOTH UNIVERSITY OFFERS OVER 125 FULL TIME & PART TIME POSTGRADUATE COURSES?
COME TO OUR OPEN DAY ON TUESDAY 7 MARCH 3-7 PM TO FIND OUT MORE!
The Postgraduate Open Evening is the perfect opportunity to discover everything you need to know about postgraduate study at Maynooth University, from indepth knowledge on over 125 Professional, Creative and Industry focussed postgraduate courses, to student supports and services both on and off campus.

Speak to postgraduate programme coordinators, current postgraduate students and professional staff.
See a full timetable of information sessions from academic departments and our Employer Panel Discussion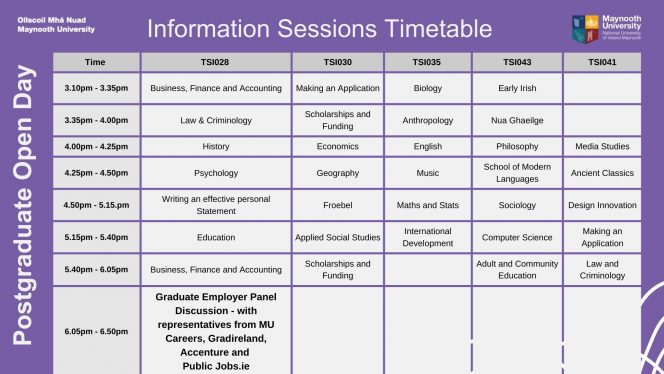 Register HERE.