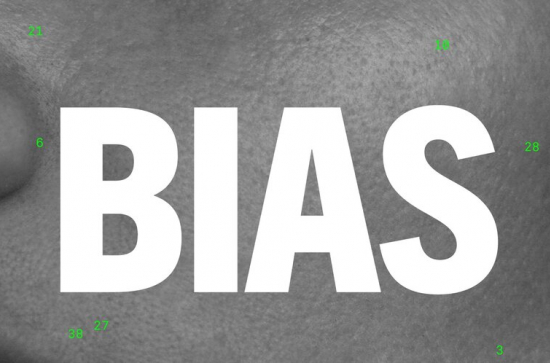 Friday, October 22, 2021 - 14:00
to
Monday, January 31, 2022 - 14:00
Science Gallery Dublin
The 'BIAS: BUILT THIS WAY' exhibition opened at Science Gallery Dublin on Friday 22nd of October 2021 and will run until early 2022.
BIAS is part of a year long programme of events at Science Gallery Dublin exploring AI, Ethics, Trust and Justice. The programme focuses on two kinds of activity - incubation and activation - through exhibitions, events and education, questioning the social, psychological and technological aspects of bias.
Professor Aphra Kerr (Sociology Department, Maynooth University) and Caroline Sinders' pitch to develop a game on the role of AI and humans in online content moderation called 'Flag For Removal', was one of three pieces funded for development.
Social media companies process billions of posts on any given day. They use AI to automate the screening and moderation of this material, but still rely on human moderators to validate and ensure the accuracy of the algorithm.
'Flag For Removal' is a fast-paced browser-based game where you work to label content that has been flagged for your attention and compete on speed and accuracy with an AI. You are working against the clock and under the eye of your 'boss' who interjects with message to keep your attention on the job. The content you are labelling has been scraped from the social media accounts of public figures in Ireland over the summer of 2021.
This interactive game aims to draw the players attention to the high-pressure working environment many content moderators experience, the forms of flagged content they have to read, and the difficulties both humans and AI face understanding the cultural context of language and applying company content moderation guidelines. The project also draws attention to the lack of transparency surrounding content moderation rules on many social media sites.
Aphra Kerr is a Professor at the Department of Sociology at Maynooth University and a Co-PI at the SFI funded ADAPT Centre for Digital Media Technology. She is scientific lead of the Transparent Digital Governance strand in ADAPT 2, which began in January 2021. She teaches Media & Society and Technology and Culture at undergraduate level in Maynooth University and is programme chair of the MA in Sociology (Internet and Society) where she teaches about online political economies and cultures.

Caroline Sinders is a machine learning design researcher and artist, currently based in the University of the Arts, London. Kerr and Sinders also collaborated with Karl Hohn, a creative artist from New York, and a member of the Babycastles game collective. Melina Garcia, Ciara Hogan and Joi Neuda provided research assistance on this project.