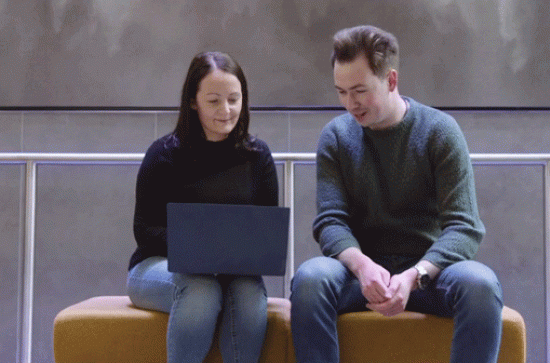 Friday, June 26, 2020 - 12:00

Maynooth University will receive €1.6 million to provide 275 postgraduate places under the Springboard and Human Capital Initiative programmes, funded by the Department of Education & Skills and the European Social Fund.
The postgraduate places will be provided for the coming academic year in four courses across areas such as software development, data analytics and design innovation.
The initiative ensures that students who are unemployed or are returning to the workforce will not have to pay fees, while participants who are ineligible for free places, will pay only 10% of the course fee.
Under the Springboard+ 2020 funding, 80 places will be available across two courses:
· Higher Diploma in Science (Software Development)
· Higher Diploma in Data Analytics
Under the HCI Pillar One funding scheme, two new Maynooth University courses have received funding for 65 places each year for a period of three years:
· Higher Diploma in Human-Computer Interaction Design and User Experience
· Postgraduate Diploma in Design Innovation for Workplace 4.0
Commenting on the funding, Prof Ray O'Neill, Vice President for Research and Innovation at Maynooth University, said: "We are delighted to receive this postgraduate funding from the Department of Education and Skills and the European Social Fund. This support will make a significant difference to individuals across diverse backgrounds who might otherwise not have had the opportunity to further their education and employment prospects.
"The skills and knowledge gained will offer participants the opportunity to make a meaningful contribution to their local and national economy. The funding is an endorsement of the calibre and scope of the postgraduate programmes offered by Maynooth University, which we are committed to further developing in the future." Information on the courses listed above is available on Maynooth University Graduate Studies
Under the Government's Springboard+2020 and Human Capital Initiative (HCI) Pillar 1, almost 17,000 new places nationally will be made available to people seeking to upskill or reskill. Some 13,000 places will commence in 2020, with the additional 4,000 places coming on stream over the remaining 2 years. This includes an additional 2,129 places on both programmes, as a result of an additional €10m investment in response to the Covid-19 pandemic. Some 11,074 places on 332 courses under Springboard+ 2020 while 5,891 places on 93 courses over three years for Human Capital Initiative (HCI) Pillar 1.
Places are available on courses in a wide range of skills areas, including artificial intelligence, smart factory technology, sustainable energy, medical device technology and cybersecurity.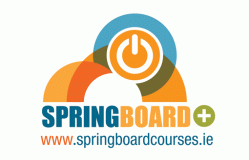 ​
Springboard+ is co-funded by the Government of Ireland and the European Social Fund as part of the ESF programme for employability, inclusion and learning 2014-2020.