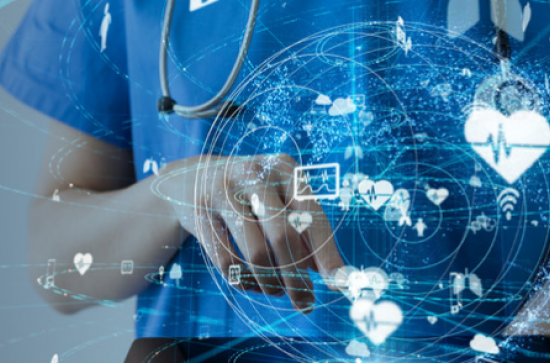 Monday, October 16, 2023 - 12:30
Maynooth University and the SFI ADAPT Centre at Trinity College are expanding an innovative digital technology project in collaboration with Meta to address newly emerging EU-wide health data sharing challenges.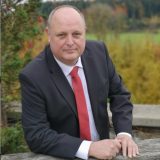 The SFI ADAPT team on the data sharing project is co-led by
Professor Markus Helfert
of Maynooth University, Director of the
EMPOWER
programme on Data Governance, and Professor Dave Lewis at Trinity College Dublin.
The SFI Centre for AI-Driven Digital Content Technology and Meta announced an extension of their research work in response to the European Commission's (EC) recent legislative proposal to establish a European health data space. The new initiative aims to address challenges in health data sharing.
The 'health data value chain' represents the flow and use of healthcare data from its generation to its application for decision-making. There are many benefits -- one such example is in the area of electronic health records (EHRs). These can provide real-time information to healthcare providers that can enable informed decision making that can improve medical care and deliver more effective treatments.
There are also many challenges around ethical considerations, transparency for the data provider, and stringent data governance. This research collaboration aims to harness healthcare data for societal good, ensuring compliance with requirements from the AI Act that will allow AI systems to process data and improve patient outcomes and healthcare delivery.
Commenting on the research, Professor Markus Helfert, of the Innovation Value Institute (IVI), said: "In the realm of data sharing and healthcare innovation, the path to progress hinges not only on technical innovation and AI expertise but also a commitment to understanding data flows, transparency, and compliance within these data ecosystems. This project will help recognise the immense potential and value of data for healthcare delivery and I look forward to working with Meta on the project."

Speaking about the partnership, Dan Hayden, Director of Privacy Policy at Meta said: "We're incredibly proud of the progress that has been achieved so far by our partners in the SFI ADAPT Centre in building an ambitious roadmap and best practice framework for privacy enhancing technologies tailored towards building trust between data sharing stakeholders. We look forward to supporting the next phase of this initiative with Professors Markus Helfert of Maynooth University and Dave Lewis of Trinity College Dublin to address the range of global health data sharing value chain challenges and opportunities presented by the new Health Data Spaces and AI liability directive."
The initial project between ADAPT and Meta, under the Empower research collaboration, focused on developing a framework and tools for establishing a health regulatory sandbox for data governance regimes in which privacy enhancing technologies can contribute to building trust between data sharing stakeholders. A vision for the future of healthcare in Europe, the European Health Data Space (EHDC) aims to make more effective use of health data to address disease and empower healthcare professionals, researchers, and innovators to improve health outcomes for patients.
Commenting on the benefit of the research, Professor Dave Lewis, Director of the ADAPT Centre and Head of Artificial Intelligence at Trinity College Dublin's School of Computer Science and Statistics, said: "By giving partners in the healthcare data space a framework for understanding different regulatory and organisational policy constraints on data sharing we can ensure that data is shared in a way that respects the rights and freedom of users." This research is responding to one of the key priorities of the EU Data Strategy that looks to support better data flows within the EU.
This is realised in a number of ways including early disease detection where AI systems can analyse patient data at scale and identify risk factors and early warning signs of disease that can enable preventative measures, or in the quest for personalised medicine where medical treatments are tailored to the individual to deliver more effective and targeted therapies.
The partners are leveraging the terminologies, concepts, and requirements models derived from the AI Act and ISO/IEC AI Management System, the specialised system for worldwide standardisation. These provide guidance on how organisations that develop, produce, deploy, or use products, systems and services that utilise AI can manage risk specifically related to AI. Key areas of concern include data privacy and security along with clinical accountability.
Building on the methodology employed in previous work with Meta, the partners will expand the catalogue of terms and concepts, specifically addressing value chain challenges in the emerging Health Data Spaces and AI liability directive. Mapping will also be conducted to analyse the maturity and gaps in the data quality for analytics and machine learning standards, providing a strong basis for analysing the implications and implementation challenges introduced by the EU Data Governance Act and Data Act.
Professor Dave Lewis continued: "Europe is grappling with the complexity of using health data at scale to develop, monitor and produce medical evidence that could benefit so many patients. Integrating AI into workflows is now a necessity to deliver a world-class health system however understanding the compliance readiness of data consumption within a future health data space becomes paramount for data processors, data owners and innovators. This collaboration with Meta will help shape a future where AI innovations are supported while maintaining the highest standards of safety, accountability, and ethical use of data."
European Health Data Space and AI Liability Directive
The EC announced a legislative proposal last September to create a European Health Data Space. The proposal includes clarifications on the safety and liability of artificial intelligence in health, as well as data protection for health data used in research. Later in September, the EC presented a Directive on adapting non-contractual civil liability rules to artificial intelligence.
These proposals introduce concrete AI value chain and data sharing rules that are not covered in the existing AI Act but are crucial to understanding the compliance readiness of a future health data space and data-driven machine learning innovations. The proposed legislative measures mark a significant step forward in ensuring the safe and responsible utilisation of AI in healthcare, while safeguarding privacy and data protection. By creating a solid foundation for data sharing regulations, the EC aims to foster innovation, promote transparency, and support the development of cutting-edge technologies within the European Union.