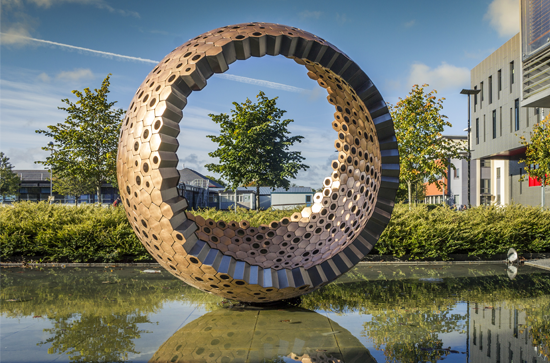 Monday, July 10, 2023 - 13:00
Maynooth University has seen an increase in CAO applications with more than 18,500 students seeking admission for the academic year 2023/24.
The CAO today released national application figures following the change of mind deadline on the 1 July. While Level 8 applications remain relatively static on a national basis, Maynooth University has recorded a 1% increase in the number of applicants.
Maynooth University Arts degree has again attracted the highest number of first preferences across the CAO demonstrating demand for Maynooth's flexible curriculum in which students can choose to progressively specialise while pursuing a broad range of studies.
Other courses that have seen increases in first preferences compared to 2022 figures include Early Childhood Education (up 40%); Pharmaceutical and Biomedical Chemistry (up 40%); Robotics and Intelligent Devices (up 35%); Business and Languages (34%); Music (19%) and Engineering (up 19%).
A new degree programme, Business and Sports Science, offered by the School of Business has attracted a significant number of applications, while International Economics is also proving popular, illustrating significant interest the range of degrees offered by Maynooth.
The CAO figures released today follows the publication of Times Higher Education (THE) Young University Rankings, in which Maynooth University rose 21 places to 85th globally and #1 in Ireland.
Commenting on today's CAO figures, Professor Eeva Leinonen, President of Maynooth University, said: "Today's application figures indicate that students are choosing Maynooth University as a preferred option across a diverse range of subjects. We look forward to welcoming new students for the academic year 2023-2024 and supporting them in their ongoing journey in education."
Prof Leinonen added: "Our goal is to ensure all our students are equipped with the critical skills and ability to adapt to today's rapidly changing employment demands and societal needs. This combination of flexibility underpinned by a comprehensive academic experience ensures we continue to be a popular choice by students and their families.
"We look forward to the autumn launch of our Strategic Plan 2023-2028 which will clearly outline Maynooth University's values and goals and signpost our future direction over the next five to 10 years as we continue to enhance our reputation as a university for excellence, opportunity and impact."