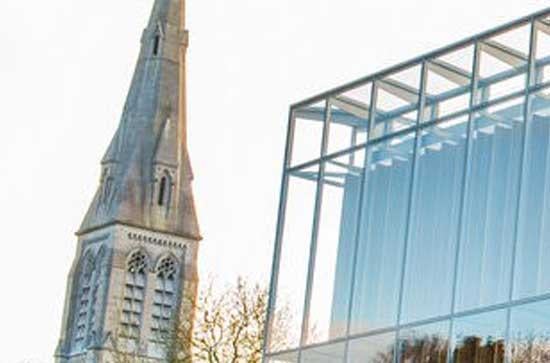 Lecturer
TSI Building
2nd Fl
2.18
(01) 708 4789
Biography
I am assistant professor of sociology at Maynooth University. Trained in sociology and social work, I completed my undergraduate degree in Ireland and followed this with graduate studies in the US, where I completed MSW, MA and PhD degrees.

My work has been published in a wide range of academic journals including The American Sociologist, Symbolic Interaction, Sociological Perspectives, Social Science History, Review of Religious Research, Journal for the Scientific Study of Religion, Journal of Urban Affairs, Contexts, Nomadic Peoples, Identity: An International Journal of Theory and Research, Journal of Historical Sociology, Memory Studies, Sociological Inquiry, Sociology Compass, Cultural Sociology and International Journal of Comparative Sociology. I am the author or co-author of 2 books, sole editor of 9 journal issues, co-editor of 1 journal issue, sole editor of 1 virtual journal issue, and author of 10 editorials. In addition, I am the author of 8 book chapters. My research has been featured in media such as the BBC, RTÉ and The New York Times, among others.

Before becoming an academic, I served in a number of community organisation roles in the state and non-state sectors.
My research interests include religion, comparative historical sociology and collective memory.

My research has been featured in field-oriented research bibliographies (e.g., Abrutyn 2016; Simko 2019).

I have been a visiting scholar or researcher at the universities of Essex, Oxford and Lublin, as well as at the Luxembourg Institute of Socio-Economic Research (formerly CEPS-INSTEAD).

I served as editor (2014-17) of the Irish Journal of Sociology, an international academic journal published online and in-print by SAGE. Additionally, I served as associate editor (2005-6) of Sociological Origins. Currently, I serve on the editorial board of Sociology Compass.

Research Interests
Over the years I have researched and written about quite a wide range of topics (from Irish Traveller horse culture to social trust, the politics of memory and the social organisation of public housing through to trends/patterns in the Catholic workforce). In addition, my work reflects the use of a wide range of methodologies including archival research, statistical analysis of large-scale social surveys, interview-based research, and content analysis. I have published studies using regression analysis (e.g., my article in the Journal of Urban Affairs). I have used content analysis (e.g., my Sociological Perspectives article) and archival research alongside interview-based research were the primary empirical basis for my monograph on Bloody Sunday memory.

Teaching Interests
While most of my teaching experience has been within the Irish university system, I also have experience of the UK and US systems. Within this background, I have taught/examined modules from undergraduate to doctoral level, catering to students in a broad range of disciplines and spanning in-person and online modes. Over the years I have taught (as lecturer) 15 different modules and contributed (either as lecturer or teaching assistant) to 8 additional modules across three universities.
On the "research to teaching" side, I attempt to bring an international comparative perspective into modules and have participated in international teaching exchanges.