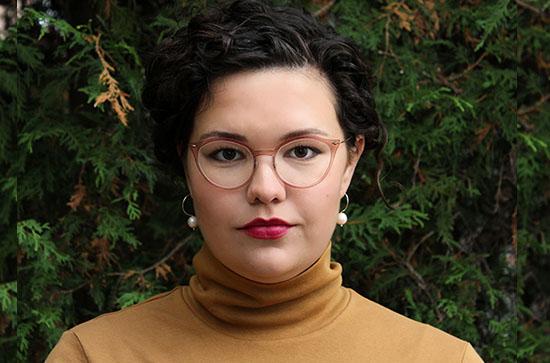 Biography
Dr. Ciara Bracken-Roche is an Assistant Professor in the School of Law and Criminology at Maynooth University, and an Adjunct Professor in the Department of Criminology at the University of Ottawa. She completed her PhD (Queen's University), MA (Warwick), and BSc (Toronto).
Dr. Bracken-Roche sits on the Inter/national FOI Research Council of the
Centre for Access to Information and Justice
at the University of Winnipeg. She is also a member of the advisory board for a new publication called
The Study Up
, "a peer-reviewed publication featuring critical, investigative research using freedom of information (FOI) and access to information (ATI) disclosures as data." She is also a long standing member of the Surveillance Studies Network, the International Studies Association, and WIIS-Canada. An additional line of research that bridges advocacy and academic work draws on Bracken-Roche's background with privacy and surveillance, looking at the way privacy legislation can be mobilised for social good. This includes the
Unlocking Potential Project
.
Ciara's current line of research explores the adoption and use of drones and other surveillance technologies in Canada and Ireland by policing and public safety agencies. The project will create new knowledge about the relationship between police use of these technologies/techniques of governance and existing legal, social and technological norms.
https://twitter.com/CiaraBRoche
http://nuim.academia.edu/CiaraBrackenRoche
Research Interests
Dr. Bracken-Roche's most recent project, "Drones and big data: Governance techniques and their implications for policing in contemporary Canadian society," was funded by the Canadian Social Sciences and Humanities Research Council as Postdoctoral Fellow under Dr. Valerie Steeves. Her current research program investigates the contribution of unmanned aerial systems to the rapid expansion of security, policing, and commercial surveillance in Canada and Ireland. And throughout her academic career, her ongoing research interest has been about the relationship between governance and technology, and the social implications of technocratic governmentality.

She is interested in critical criminology, critical security, and surveillance studies as disciplines, and happy to work in this interdisciplinary spaces both theoretically and methodologically. Another stream of research in which Dr. Bracken-Roche contributes is methods and methodology in surveillance studies and critical criminology/ security/ sociology.

Book Chapter
| | Year | Publication |
| --- | --- | --- |
| | 2021 | Bracken-Roche, C. (2021) 'Drones as political machines: Technocratic governance in Canadian drone space' In: SENSING IN/SECURITY Sensors as Transnational Security Infrastructures. Manchester : Mattering Press. |
| | 2020 | Bracken-Roche, C. (2020) 'The governance of emerging security technologies: towards a critical assessment' In: Emerging Security Technologies and EU Governance. Abingdon : Routledge. https://doi.org/10.4324/9780429351846 |
| | 2019 | Bracken-Roche, C. (2019) 'Accessing Information in a Nascent Technology Industry: Tracing Stakeholders and Negotiating Access' In: Freedom of Information and Social Science Research Design. Abingdon : Routledge. |
Peer Reviewed Journal
| | Year | Publication |
| --- | --- | --- |
| | 2016 | Bracken-Roche, C. (2016) 'Domestic drones: The politics of verticality and the surveillance industrial complex'. Geographica Helvetica, 71 :167-172. |
| | 2015 | Topak, O.E., Bracken-Roche, C., Saulnier, A., and Lyon, D. (2015) 'From Smart Borders to Perimeter Security: The Expansion of Digital Surveillance at the Canadian Border'. Geopolitics, 20 (4):880-899. |
Certain data included herein are derived from the © Web of Science (2023) of Clarivate. All rights reserved.
Teaching Interests
LW 166 Exploring Criminology

LW 261 Cyber/ Crime & Technology
LW 315 Beyond the Prison
LW 689 An Introduction to the Surveillance Society (MA)
Dr. Bracken-Roche is happy to take on students in the following areas: security, surveillance, technology-mediated policing practices, data and technocratic governance, privacy, civil liberties, critical media, and risk and governmentality studies.