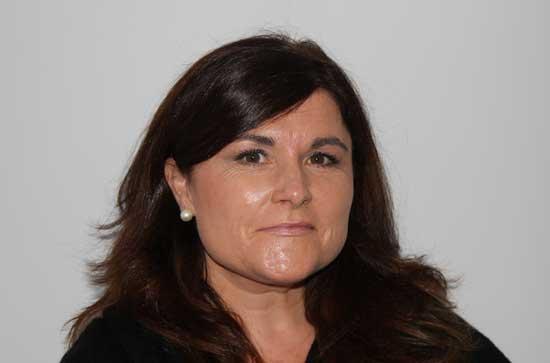 Biography
Laura Thornton is a Lecturer in Visual Art Education in Froebel Dept. of Primary and Early Childhood Education and has 30 years experience as an educator. She studied fine art at undergraduate level and has a subsequent teaching qualification from the National College of Art and Design in Dublin. She holds a Master's Degree in Special and Inclusive Education from Roehampton University, and has, and is continuing to train in Narrative Therapy. Laura has worked across multiple education sectors, from Early Years to Primary, Post-primary, Adult and Community Education. Laura has extensive experience working with children and young people in both mainstream and special educational contexts, and her career to date demonstrates a commitment to learners experiencing educational disadvantage and who are marginalised within the formal education system. Having taught in Ireland, she has also garnered significant international experience while teaching children of all ages, in Spain, Kenya and Kolkata, India.
Within the Froebel Department, Laura lectures on a broad range of programmes including Visual Art Education, Placement Learning, Reflective Practice, Global Citizenship Education and Curriculum, Methodology and Assessment. Laura coordinates two modules which support students to develop their critical reflective practice skills, Teacher as Learner and Identities, Research and Reflective Practice. A passionate advocate of the educational philosophy of German pedagogue Friedrich Froebel, her research interests are centred on the child, exploring how their innate artistic abilities can be nourished and developed.
Laura leads on a variety of different service roles and is the designated Student Liaison Officer for the Froebel Department. She works collaboratively and cross-departmentally with colleagues in the Department of Adult and Community Education and the MU Access Office to support students progressing within the Turn to Teach programme. This is an innovative educational initiative in Maynooth University which aims to promote diversity in the teaching profession through a series of social justice orientated widening participation opportunities. In addition to acting as School Placement supervisor within mainstream and special education contexts, she also coordinates the Alternative Service Placement experience for undergraduate and postgraduate students. She further manages the Froebel Department's Transition Year Programme, providing valuable experience to students interested in pursuing teaching as a career. Laura acts as the Coordinator of the Arts Council's Artist in Residence programme (Young People, Children and Education).
Her commitment to enacting the Froebel Department's mission statement to meet the holistic educational needs of every child in a changing Ireland has led Laura to establish and nourish a range of partnerships with community outreach groups. For example, she has created regular opportunities for dialogue, creativity, and reflection with the SAOL Project, which is an integrated programme of education, rehabilitation, and advocacy for women in Dublin's North Inner City. On behalf of the Froebel Department Laura has also established the first formal partnership between MECPATHS and an initial teacher education institution in Ireland. In conjunction with MECPATHS, Laura has co-facilitated workshops which raise awareness among student teachers about child trafficking, child protection and the exploitation of children in Ireland. One of the founding members of the Froebel HOPE Teacher Education Partnership (FHTEP), established in 2008, she is currently chairperson. The HOPE Foundation, based in Cork and Kolkata, provides education for children living in street and slum-connected communities. The FHTEP provides reciprocal opportunities for Froebel graduate and alumni teachers as well as educators in Kolkata to share practice in an international service learning context. Laura leads the partnership work in relation to curricular and pedagogical learning opportunities for Indian teachers in Kolkata, as well as planning and policy development with relevant stakeholders in HOPE Kolkata and the Education Department of West Bengal.
Conference Contribution
| | Year | Publication |
| --- | --- | --- |
| | 2023 | Laura Thornton (2023) Keynote address Using an image as a foundation to design: A narrative reflection on Froebelian values Maynooth University, . |
| | 2023 | Aoife Titley and Laura Thornton (2023) 'Framing values: Insights from a PhotoVoice project with international service learning partners in Kolkata' Maynooth University, . |
| | 2021 | Laura Thornton (2021) 'Explorative logo design process' Maynooth University, . |
Certain data included herein are derived from the © Web of Science (2023) of Clarivate. All rights reserved.