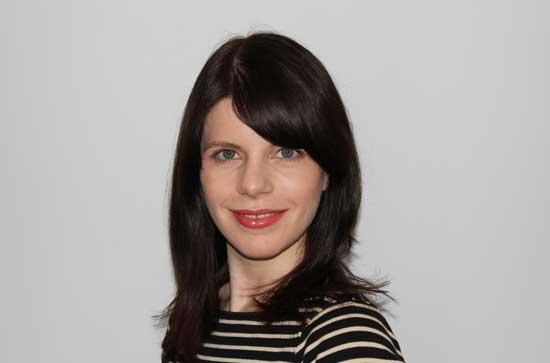 Lecturer
Assistant Professor
Logic House
136
(01) 708 6717
I am Lecturer in Music and Director of the MA Musicology at Maynooth University.
I am a musicologist working on early twentieth-century French art music, women in twentieth-century and contemporary music, and popular-music/rock histories.
I welcome enquiries from potential MA / MLitt / PhD students / postdoctoral colleagues seeking to work on the above topics.

Popular-music memoirs / rock memoirs
My newest project is a study of popular-music memoirs, with invited talks (UCD, Dublin 2018) and conference presentations across Ireland (SMI, Belfast 2017; SMI, Dublin 2016), Germany (IASPM, Kassel, July 2017), the UK (RMA, Liverpool, September 2017), and the USA (AMS, Rochester NY, November 2017) arising from this research. 
*
'Reading Lyrics, Hearing Prose: Morrissey's 
Autobiography
'
, in 
Music, Memory and Memoir
(eds.) Fraser Mann, Robert Edgar and Helen Pleasance (London and Oxford: Bloomsbury Academic, forthcoming).
Dukas / French music
Recent book publications: the monograph
Paul Dukas: Composer and Critic
(Boydell Press, 2019) and a coedited essay collection on Dukas's legacies (Routledge, 2019). In 2015 I chaired the international conference 
Music, Intertextuality, and Inter-Art Forms in Third Republic France: Remembering Paul Dukas at 150
 at Maynooth. Previously I edited Dukas's early criticism for the
Francophone Music Criticism Digital Repository
(
http://music.sas.ac.uk/fmc/collections
).
*
'Ireland in the Musical Imagination of Third Republic France'
in 
France and Ireland: Notes and Narratives 
(2015). 
Women in music
*
'Epitaph for a Musician: Rhoda Coghill as Pianist, Composer, and Poet'
in the 
Journal of the Society for Musicology in Ireland
 (2016): 
http://eprints.maynoothuniversity.ie/7652/
*
'Rhoda Coghill and Gender Politics,'
forthcoming chapter in 
Irish Musical Studies
 edited volume
* Public engagement work on women and music in contemporary Ireland
Public engagement / outreach
* Elected Education Development Officer for 
Sounding the Feminists
Working Group (2017)
* Invited panellist at Royal Irish Academy of Music's 
Saluting the Feminists
event (March 2017)
* Articles/reviews in the online magazine 
Journal of Music

* Contributor to 
RTÉ Lyric FM Women of Note
 series
Professional society activity
* Elected to the 2015 - 18 Council of the
Society for Musicology in Ireland

* Chair of SMI Grants Committee, 2015 - 18
* IASPM UK & Ireland Representative on International Advisory Board of
IASPM@Journal
(2018 - present)
France, 1870 - 1940, Paul Dukas; historical and critical approaches to popular music, especially rock memoirs; the role and representation of women in twentieth-century art music and popular music.
Year
Publication
2019
Paul Dukas: Composer and Critic.
Laura Watson (2019) Paul Dukas: Composer and Critic. Woodbridge: Boydell Press. [Details]
 
Year
Publication
2021
'Rhoda Coghill and the Gender Politics of Performance'
Laura Watson (2021) 'Rhoda Coghill and the Gender Politics of Performance' In: Jennifer O'Connor-Madsen, Ita Beausang (eds). Women and Music in Ireland. Dublin: Four Courts Press. [Details]
2020
'Don't Believe A Word? Memoirs of Irish Rock Musicians'
Laura Watson (2020) 'Don't Believe A Word? Memoirs of Irish Rock Musicians' In: Lónán Ó Briain, John O'Flynn, Áine Mangaoang (eds). Made in Ireland: Studies in Popular Music. Abingdon: Routledge. [Details]
2019
'Introducing Dukas's Legacy'
Helen Julia Minors and Laura Watson (2019) 'Introducing Dukas's Legacy' In: Helen Julia Minors and Laura Watson (eds). Paul Dukas: Legacies of a French Musician. Abingdon: Routledge. [Details]
2019
'Dukas, Critical Conversations, and Intellectual Legacies'
Laura Watson (2019) 'Dukas, Critical Conversations, and Intellectual Legacies' In: Helen Julia Minors and Laura Watson (eds). Paul Dukas: Legacies of a French Musician. Abingdon: Routledge. [Details]
2019
'Reading Lyrics, Hearing Prose: Morrissey's Autobiography'
Laura Watson (2019) 'Reading Lyrics, Hearing Prose: Morrissey's Autobiography' In: Robert Edgar, Fraser Mann, Helen Pleasance (eds). Music, Memory and Memoir. London: Bloomsbury Academic. [Details]
2015
'Ireland in the Musical Imagination of Third Republic France'
Dr Laura Watson (2015) 'Ireland in the Musical Imagination of Third Republic France' In: France and Ireland: Notes and Narratives. Bern: Peter Lang. [IR Link] [Details]
Year
Publication
2019
Paul Dukas: Legacies of a French Musician
Helen Julia Minors and Laura Watson (Ed.). (2019) Paul Dukas: Legacies of a French Musician Abingdon: Routledge. [Details]
 
Year
Publication
2018
'Fifty Shades of Bluebeard? Dukas's Ariane et Barbe-Bleue in the Twenty-First Century'
Watson, L (2018) 'Fifty Shades of Bluebeard? Dukas's Ariane et Barbe-Bleue in the Twenty-First Century'. Twentieth-Century Music, 15 :399-438 [DOI] [Details]
2016
'Epitaph for a Musician: Rhoda Coghill as Pianist, Composer and Poet'
Dr Laura Watson (2016) 'Epitaph for a Musician: Rhoda Coghill as Pianist, Composer and Poet'. Journal of the Society for Musicology in Ireland, 11 [IR Link] [Details]
2010
'Dukas's Victory: a Cultural and Political Reading of a Post-WW1 Manuscript'
Watson, Laura (2010) 'Dukas's Victory: a Cultural and Political Reading of a Post-WW1 Manuscript'. MUSICAL TIMES, 1 [IR Link] [Details]
Year
Publication
2018
'Hard Questions Matter'
Laura Watson (2018) 'Hard Questions Matter' Journal of Music, . [Details]
2017
'A Fractured History for Fractured Arts'
Laura Watson (2017) 'A Fractured History for Fractured Arts' Journal of Music, . [Details]
2017
'Gothic Outsiders'
Laura Watson (2017) 'Gothic Outsiders' Journal of Music, . [Details]
2015
'Sexism and the Leaving Cert. Music Syllabus'
Dr Laura Watson (2015) 'Sexism and the Leaving Cert. Music Syllabus' Journal of Music, . [IR Link] [Details]
Year
Publication
2017
Annual Conference of the Society for Musicology in Ireland.
Laura Watson (2017) Annual Conference of the Society for Musicology in Ireland. [Oral Presentation], Gender Politics and the Rock Memoir, Queen's University Belfast [Details]
2017
Annual Meeting of the American Musicological Society (AMS).
Laura Watson (2017) Annual Meeting of the American Musicological Society (AMS). [Oral Presentation], 'Every Day I Write the Book': Popular Music and Memoirs in the Twenty-First Century, Rochester, NY [Details]
2017
Annual Conference of the Royal Musical Association.
Laura Watson (2017) Annual Conference of the Royal Musical Association. [Oral Presentation], Gender Politics and the Rock Memoir, Liverpool University [Details]
2017
Biennial Conference of the International Association for the Study of Popuar Music (IASPM).
Laura Watson (2017) Biennial Conference of the International Association for the Study of Popuar Music (IASPM). [Oral Presentation], The Rock Memoir as a Postmodernist Musical Text, Kassel, Germany [Details]
2016
Annual Conference of the Society for Musicology in Ireland.
Laura Watson (2016) Annual Conference of the Society for Musicology in Ireland. [Oral Presentation], Rock Memoirs, Artistry, and Textuality, St Patrick's College, Dublin City University [Details]
2014
Association of Franco-Irish Studies: Tenth Annual Conference.
(2014) Association of Franco-Irish Studies: Tenth Annual Conference. [Oral Presentation], Imagining Ireland in French Music of the Third Republic, National Concert Hall, Dublin [Details]
2014
Women and Music in Ireland Conference.
(2014) Women and Music in Ireland Conference. [Oral Presentation], Rhoda Coghill as Composer and Irish Cultural Politics, St Patrick's College, Drumcondra, Dublin [Details]
2014

(2014) [Oral Presentation], The New Woman in Belle Epoque French Opera and Ballet, Queen's University Belfast [Details]
2013
Eighth International Biennial Conference on Music Since 1900.
(2013) Eighth International Biennial Conference on Music Since 1900. [Oral Presentation], Rhoda Coghill as Composer: A Reassessment of an Irish Musician, Liverpool Hope University [Details]
2013
Annual Meeting of the Francophone Music Criticism Network.
(2013) Annual Meeting of the Francophone Music Criticism Network. [Oral Presentation], Hearing through Dance: Natasha Trouhanova and the Reception of Dukas's 'La Péri', Paris (BCVP) [Details]
2012
Annual Conference of the Society for Musicology in Ireland.
(2012) Annual Conference of the Society for Musicology in Ireland. [Oral Presentation], The nouvelle femme in Early Twentieth-Century French Opera and Ballet, Dundalk (DkIT) [Details]
2011
Annual Meeting of the American Musicological Society.
(2011) Annual Meeting of the American Musicological Society. [Oral Presentation], Paul Dukas's 'Le Sang de Méduse': the Rediscovery of a Lost Scenario, San Francisco, USA [Details]
2011
Annual Conference of the Society for Musicology in Ireland.
(2011) Annual Conference of the Society for Musicology in Ireland. [Oral Presentation], Representations of Identity at the Paris Opéra and Opéra-Comique in the 1920s, Dublin (RIAM) [Details]
2010
Conflict, Memory and Memorialisation: War and European Culture in the Twentieth Century.
(2010) Conflict, Memory and Memorialisation: War and European Culture in the Twentieth Century. [Oral Presentation], Re-Imagining the Conflict: Catholicism, Jewishness and French Opera in the 1920s, Liverpool Hope University [Details]
2009
Francophone Music Criticism Network Meeting.
(2009) Francophone Music Criticism Network Meeting. [Oral Presentation], 'Dukas, the Music Press and Critical Integrity, Montréal (McGill University) [Details]
2009
Royal Musical Association Symposium.
(2009) Royal Musical Association Symposium. [Oral Presentation], Reconciling Past and Future after WW1: a Case Study of a Dukas Scenario, Lancaster University [Details]
2009
Joint Annual Conference of the Society for Musicology in Ireland and the Royal Musical Association.
(2009) Joint Annual Conference of the Society for Musicology in Ireland and the Royal Musical Association. [Oral Presentation], Reconsidering the Place of Irish Women Composers in the Early Twentieth Century, Dublin (RIAM) [Details]
2008
Seminar Series, Music Department.
(2008) Seminar Series, Music Department. [Oral Presentation], In Search of La Route de la Gloire: Dukas's Sketches, Fragments and Plans for New Directions, NUI Maynooth [Details]
2008
15th Biennial Int. Confs. on 19th C Music.
(2008) 15th Biennial Int. Confs. on 19th C Music. [Oral Presentation], Russian Influence on French Programme Music in the 1890s: Unexplored Connections, Dublin (UCD) [Details]
2007
Conference of the Society for Musicology in Ireland.
(2007) Conference of the Society for Musicology in Ireland. [Oral Presentation], Paul Dukas's Polyeucte Overture: A Programmatic Template?, Dublin (DIT) [Details]
2006
Conference of the Society for Musicology in Ireland.
(2006) Conference of the Society for Musicology in Ireland. [Oral Presentation], Dukas and Goethe: The Programmatic Strategy of L'Apprenti Sorcier, Limerick (Mary Immaculate College) [Details]
2006
14th Biennial Conference on Nineteenth-Century Music.
(2006) 14th Biennial Conference on Nineteenth-Century Music. [Oral Presentation], L'Apprenti Sorcier as Discourse: Musical Manifestation of Dukas's Critical Aesthetics, University of Manchester [Details]
2005
International Conference on Music Analysis.
(2005) International Conference on Music Analysis. [Oral Presentation], Ariane et Barbe-Bleue as Manifestation of Dukas's Critical Theories, Dublin (UCD) [Details]
2004
Conference of the Society for Musicology in Ireland.
(2004) Conference of the Society for Musicology in Ireland. [Oral Presentation], Paul Dukas: Reconsidering the Silence of the Later Years, Belfast (Queen's University) [Details]
Year
Publication
2015
O'Kelly: An Irish Musical Family in Nineteenth-Century France.
Watson, L (2015) O'Kelly: An Irish Musical Family in Nineteenth-Century France. EDINBURGH: Book Review [DOI] [Details]
2015
Review. Phyllis Weliver and Katharine Ellis: Words and Notes in the Long Nineteenth Century.
Dr Laura Watson (2015) Review. Phyllis Weliver and Katharine Ellis: Words and Notes in the Long Nineteenth Century. Book Review [DOI] [IR Link] [Details]
2015
Review. Axel Klein: O'Kelly - An Irish Musical Family in Nineteenth-Century France.
Dr Laura Watson (2015) Review. Axel Klein: O'Kelly - An Irish Musical Family in Nineteenth-Century France. Book Review [DOI] [IR Link] [Details]
2008
Review. Simon-Pierre Perret and Marie-Laure Ragot: Paul Dukas.
Dr Laura Watson (2008) Review. Simon-Pierre Perret and Marie-Laure Ragot: Paul Dukas. Book Review [IR Link] [Details]
Year
Publication
2010
Various entries for the Encyclopaedia of Music in Ireland.
Watson, Laura (2010) Various entries for the Encyclopaedia of Music in Ireland. Dictionary Entry [Details]
Year
Publication
2011
Edition: Francophone Music Criticism Network, Collection 12, 'Paul Dukas: Writings (1892-1894)' (1893 edition).
Dr Laura Watson (2011) Edition: Francophone Music Criticism Network, Collection 12, 'Paul Dukas: Writings (1892-1894)' (1893 edition). Electronic Publication [Details]
2010
Edition: Francophone Music Criticism Network, Collection 12, 'Paul Dukas: Writings (1892-1894)' (1892 edition).
Watson, Laura (2010) Edition: Francophone Music Criticism Network, Collection 12, 'Paul Dukas: Writings (1892-1894)' (1892 edition). Electronic Publication [Details]
Year
Publication
2011
Programme note (essay) for 2011 production of Paul Dukas's opera Ariane et Barbe-Bleue, at the Gran Teatre Liceu, Barcelona.
Dr Laura Watson (2011) Programme note (essay) for 2011 production of Paul Dukas's opera Ariane et Barbe-Bleue, at the Gran Teatre Liceu, Barcelona. Magazine Article [Details]
Year
Publication
2008
Paul Dukas's Music-Text Aesthetic: A Study of its Sources, Theory and Practice, 1891–1907.
Watson, L. (2008) Paul Dukas's Music-Text Aesthetic: A Study of its Sources, Theory and Practice, 1891–1907. Trinity College Dublin: Thesis [Details]
| | Year | Title | Awarding Body |
| --- | --- | --- | --- |
| | 2018 | Maynooth University Publication Subvention | Maynooth University |
| | 2018 | Maynooth University Publication Subvention | Maynooth University |
| | 2018 | AMS James R. Anthony Endowment Publication Subvention | American Musicological Society |
| | 2003 | Government of Ireland Scholar | Irish Research Council for the Humanities and Social Sciences |
Professional Associations
| | Association | Function | From / To |
| --- | --- | --- | --- |
| | International Association for the Study of Popular Music (UK and Ireland branch) | Member | / |
| | Society for Musicology in Ireland | Member (previously elected to Council) | / |
| | American Musicological Society | Member | / |
| | Sounding the Feminists | Education Officer on Working Group | 30-APR-17 / |
| | Committee | Function | From / To |
| --- | --- | --- | --- |
| | IASPM @ Journal | International advisory editor (UK & Ireland) | 2017 / |
| | Sounding the Feminists | Education Officer on Working Group | / |
| | 2015 Conference: Paul Dukas at 150 | Chair of committee | / |
| | Council of the Society for Musicology in Ireland | Chair, Grants Committee | 2015 / 2018 |
| | Year | Institution | Qualification | Subject |
| --- | --- | --- | --- | --- |
| | 2010 | Maynooth University | Postgraduate Diploma in Higher Education | Higher Education |
| | 2008 | Trinity College Dublin | PhD | Music |
| | 2003 | University of Liverpool | BA (Hons) Music | Music |
| | Client | Description |
| --- | --- | --- |
| | Dundalk Institute of Technology: External Examiner | External Examiner for BA (Hons) Applied Music degree |
| | Technological University Dublin: External Examiner | |
| | Dundalk Institute of Technology: External Examiner | External Examiner for MA Music candidate |
| | Arts Council | Consultant (with Sounding the Feminists) for development of the Arts Council's recently published Equality, Human Rights and Diversity Policy (2019). |
| | Teaching Council | 2016. Consultation on reforms to Junior Cycle Music Curriculum. |
| | National Concert Hall: Co-curator of NCH & STF Chamber Series | Co-curating the Creative Ireland funded NCH & STF Chamber Music Series (2018 - 23) as part of my role in Sounding the Feminists. |
|   | Description |
| --- | --- |
| | RTÉ Lyric FM. Contributor to RTÉ Lyric FM Series 'Women of Note', which has been aired at least twice since the original broadcast in 2012. |
| | Talking History: live radio show and podcast. Studio contributor to full hour-long episode about the French composer Georges Bizet. Live episode broadcast 24 February 2019. |
| | RTÉ Radio 1. Interviewed for 'Arena' programme regardomg work on the co-curated National Concert Hall and Sounding the Feminists Chamber Series. Originally broadcast on 12 November 2018. Link |
| | BBC Radio 3 guest. Interviewed by Tom Service for the programme 'Music Matters', in a segment about my Paul Dukas book. Broadcast on Saturday 27 April 2019. Now available as podcast. Link |
| | Sounding the Feminists: Working Group established in 2017 to campaign for gender equality in music. 2017 - present: Elected to the Working Group as Education Officer in 2017. 2018 - present: Five-year funded partnership between NCH and STF, funded by Creative Ireland. Co-curating NCH & STF Chamber Music Series. Focused on the history of women's composition, this series marks a new departure for classical music in Ireland. Committee member for Sounding the Feminists Symposium on Women in Popular and Traditional Music in Ireland, held at DkIT in November 2017. This event was open to all and featured academics, activists, practitioners, students. Consulted with state bodies such as the Arts Council on the development of equality and diversity policy. Media: contributor to RTÉ Radio 1 Arena programme, November 2018. Significant media coverage of Sounding the Feminists' work and influence: Irish Times, Examiner, Journal of Music, Totally Dublin, Women's Podcast, RTÉ Arena. |
| | Journal | Role |
| --- | --- | --- |
| | Journal Of The Royal Musical Association | Reviewer |
| | Cambridge Opera Journal | Reviewer |
| | Journal Of The Society For Musicology In Ireland | Reviewer |
| | Popular Music | Reviewer |
| | Description |
| --- | --- |
| | http://journalofmusic.com/author/laura-watson |