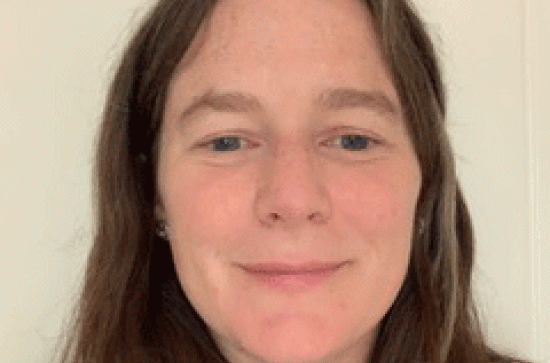 Senior Lecturer / Associate Professor
Mary joined the School of Law and Criminology in September 2020. Previously, she worked as a lecturer and then senior lecturer in Queen's University Belfast since 2012. She specialises in environmental law & governance, agriculture and genetically modified crops - in particular within the EU, but also more broadly. Her current research includes focussing on these issues in the context of Brexit. She has published extensively in the field, engages with stakeholders and through giving evidence at parliamentary inquiries, and is a member of organisations such as Brexit and Environment and the Future Earth Ireland committee in the Royal Irish Academy. Mary was part of a successful Jean Monnet Network on soft law in the EU Member States and a Jean Monnet Centre of Excellence on 'Tensions at the Fringes of Europe'.
She is the legal expert on the Expert Advisory Group for the Citizens' Assembly on Biodiversity Loss.
She holds a PhD on the precautionary principle from UCD (2013), as well as a BCL (Law with French Law) from UCD and a certificat superieur en droit francais from Paris II (Pantheon-Assas)
She will be teaching courses on equity, trusts and environmental matters.
Mary welcomes potential research students and collaborations regarding environmental law/governance, risk regulation and related areas - including focusses on Brexit/cross-border issues.
My main research interests lie in the area of environmental governance, e.g. regarding issues of agriculture, GMOs and risk regulation. I focus on both theoretical aspects (e.g. legitimacy, subsidiarity and sustainability) and the practical aspects (e.g. the impacts on farming and biodiversity or the challenges of transnational governance). Due to the nature of both the environment and agriculture, my research engages in a wide range of legal fields regarding for instance EU and national constitutional law, public international law, intellectual property law, trade law, health law and much more. Brexit has become a significant focus for obvious reasons in recent years - drawing many of these strands together.

It may seem pretty unwieldy, but the interlinkages are part of what makes it interesting and cannot be ignored.
|   | Project | Role | Funding Body / Program | Description | Start Date | End Date | Award (€) |
| --- | --- | --- | --- | --- | --- | --- | --- |
| | P2Green - Safe N and P cycling by efficient nutrient capture from human excreta and reprocessing for agricultural use | PI | EU Horizon Europe / Food, Bioeconomy, Natural Resources, Agriculture & Environment (Cluster 6) | This project investigates the potential to reclaim nutrients from human waste to use as fertiliser in food production, promoting a circular economy approach. | 01-DEC-22 | 30-NOV-26 | 200302.5 |
| | Linking the Irish Environment | PI | Environmental Justice Network Ireland Ltd / Consultancy | This is a project undertaken in collaboration with colleagues across the island on behalf of two environmental NGO groups - NIEL and IEN. It considers the potential for cross-border and all-island environmental governance and cooperation, especially with regards to the role of eNGOs | 22-NOV-21 | 31-MAY-22 | 4000 |
| | Brexit and Agriculture | Joint PI | / | | 18-DEC-18 | 01-SEP-19 | 1000 |
| | Agri-sustainability in a Changing Political Clime | Co-Investigator/Co-organiser | / | | 14-MAY-18 | 15-MAY-18 | 6000 |
| | Sustainable food production | PI/Organiser | / | | 29-NOV-18 | 30-NOV-18 | 3500 |
| | 'European Network on Soft Law Research (SoLaR)' | Consultant/Lead Investigator for UK environmental strand | / | | 01-SEP-16 | 01-SEP-19 | 300000 |
| | National and regional controls over EU genetically modified cultivation: opting-out on what basis? | Primary Investigatory | / | | 01-APR-15 | 31-JUL-16 | 2220 |
| | "Tensions at the Fringes of the European Union – Regaining the EU's Purpose" (Jean Monnet Centre of Excellence) | Co-Investigator | / | | 01-SEP-15 | 01-SEP-18 | 150000 |
Year
Publication
2022
* Brexit and Agriculture.
Ludivine Petetin and Mary Dobbs (2022) * Brexit and Agriculture. Oxford: Routledge. [Details]
 
Year
Publication
2022
'Territorial Approaches to a Pandemic – A Pathway to Effective Governance?'
M. Dobbs and A. Keenan (2022) 'Territorial Approaches to a Pandemic – A Pathway to Effective Governance?'. Northern Ireland Legal Quarterly, [Details]
2021
'*'Driving the European Green Deal in turbulent times''
M. Dobbs, V. Gravey and L. Petetin (2021) '*'Driving the European Green Deal in turbulent times''. Politics and Governance, 9 (3):316-326 [DOI] [Details]
2021
'*'Quitter la PAC, comment et pour quoi faire? La (re)construction des politiques agricoles britanniques au Coeur des turbulences du Brexit''
V. Gravey, L. Petetin and M. Dobbs (2021) '*'Quitter la PAC, comment et pour quoi faire? La (re)construction des politiques agricoles britanniques au Coeur des turbulences du Brexit''. Politique Européenne, 73 (3):150-178 [Details]
2020
'National governance of public health responses in a pandemic?'
Mary Dobbs (2020) 'National governance of public health responses in a pandemic?'. European Journal of Risk Regulation, 11 (2):240-248 [DOI] [full-text] [Details]
2019
'* Out of the frying pan, into the fire? Environmental governance vulnerabilities in post-Brexit Northern Ireland'
C. Brennan, M. Dobbs and V. Gravey (2019) '* Out of the frying pan, into the fire? Environmental governance vulnerabilities in post-Brexit Northern Ireland'. European Environmental Law Review, 21 (2):84-110 [DOI] [full-text] [Details]
2017
'Genetically Modified Crops, Agricultural Sustainability and National OptOuts – Enclosure as the Loophole?'
M. Dobbs (2017) 'Genetically Modified Crops, Agricultural Sustainability and National OptOuts – Enclosure as the Loophole?'. Common Market Law Review, 54 (4):1093-1122 [Details]
2016
'Attaining Subsidiarity-based Multilevel Governance of Genetically Modified Cultivation?'
M. Dobbs (2016) 'Attaining Subsidiarity-based Multilevel Governance of Genetically Modified Cultivation?'. Journal of Environmental Law, 28 (2):245-273 [Details]
2015
'The Shifting Battleground of Article 4(2) TEU: Evolving National Identities and the corresponding need for EU management?'
M. Dobbs (2015) 'The Shifting Battleground of Article 4(2) TEU: Evolving National Identities and the corresponding need for EU management?'. Web Journal of Current Legal Issues, 21 (2) [Details]
2014
'Sovereignty, Article 4(2) TEU and the Respect of National Identities: Swinging the Balance of Power in Favour of the Member States?'
M. Dobbs (2014) 'Sovereignty, Article 4(2) TEU and the Respect of National Identities: Swinging the Balance of Power in Favour of the Member States?'. The Yearbook of European Law, 33 (1):298-334 [Details]
2011
'Excluding Coexistence of GMOs? The Impact of the EU Commission's 2010 Recommendation on Coexistence'
M. Dobbs (2011) 'Excluding Coexistence of GMOs? The Impact of the EU Commission's 2010 Recommendation on Coexistence'. Review of European Community and International Environmental Law, 20 (2):180-193 [Details]
2011
'*Transforming Researchers into Educators: Some Reflections on the University College Dublin School of Law Syllabus Design Workshop 2010''
M. Dobbs, D. Casey, A. Greene, J. Lawless and N. Mullholland (2011) '*Transforming Researchers into Educators: Some Reflections on the University College Dublin School of Law Syllabus Design Workshop 2010''. German Law Journal, 12 (9):1510-1528 [Details]
2010
'Legalising General Prohibitions on Cultivation of Genetically Modified Organisms'
M. Dobbs (2010) 'Legalising General Prohibitions on Cultivation of Genetically Modified Organisms'. German Law Journal, 11 (12):1347-1372 [Details]
 
Year
Publication
2022
'Northern Ireland's agricultural quagmire: how to develop a sustainable agricultural policy?'
Mary Dobbs (2022) 'Northern Ireland's agricultural quagmire: how to develop a sustainable agricultural policy?' In: Irene Antonpoulos, Matthew Bell, Aleksandra Cavoski and Ludivine Petetin (eds). The Governance of Agriculture in post-Brexit UK. Oxford: Routledge. [Details]
2021
'*EU Soft Law in the UK on the Eve of Brexit: (not) Much Ado About Nothing?'
M. Dobbs and O. Stefan (2021) '*EU Soft Law in the UK on the Eve of Brexit: (not) Much Ado About Nothing?' In: M. Eliantonio, E. Korkea-aho and O. Stefan (eds). EU Soft Law in Member States: Theoretical Findings and Empirical Evidence. London: Bloomsbury/Hart. [Details]
2022
'*Environment and Trade'
M. Dobbs and V. Gravey (2022) '*Environment and Trade' In: Chris McCrudden (eds). The Law and Practice of the Protocol. Cambridge: Cambridge University Press. [Details]
2019
'The Challenges for the Environment across the Island'
M. Dobbs (2019) 'The Challenges for the Environment across the Island' In: J. Mair, S. Mccabe, N. Fowler and L. Budd (eds). Brexit and Northern Ireland – Bordering on Confusion?. London: Bite-sized Books. [Details]
2016
'Regulating Genetically Modified Organisms in Ireland – Laissez faire approach?'
M. Dobbs (2016) 'Regulating Genetically Modified Organisms in Ireland – Laissez faire approach?' In: R. Norer (eds). Genetic Technology in the Light of Food Security and Food Safety. New York: Springer. [Details]
2015
'Co-existence of GMOs in the EU – A Veritable Choice for Whom?'
M. Dobbs (2015) 'Co-existence of GMOs in the EU – A Veritable Choice for Whom?' In: M. Cardwell and J. McMahon (eds). Research Handbook on EU Agriculture Law. Cheltenham: Edward Elgar. [Details]
Year
Publication
2023
Linking the Irish Environment - Interim Report.
C. Brennan, F. Brereton, M. Dobbs, V. Gravey, H. Gould, A. Hough and L.C. Whitten (2023) Linking the Irish Environment - Interim Report. EJNI, Northern Ireland. [Details]
2022
'Designing agricultural policies: contextual considerations'.
M. Dobbs & L. Petetin (2022) 'Designing agricultural policies: contextual considerations'. Welsh Senedd, Wales. [Details]
2021
* Agriculture: environment, food and animal health standards.
Mary Dobbs and Ludivine Petetin (2021) * Agriculture: environment, food and animal health standards. UK in a Changing Europe, London. [Details]
Year
Publication
2019
Environmental principles in the Environment Bill.
Mary Dobbs (2019) Environmental principles in the Environment Bill. Blog [Details]
2018
What is the future of environmental governance in Northern Ireland?.
M. Dobbs, V. Gravey, C. Brennan and A. Uí Bhroin (2018) What is the future of environmental governance in Northern Ireland?. Blog [Details]
2015
Choosing to go GM-Free? The New EU Legal Framework for Genetically Modified Crops.
M. Dobbs (2015) Choosing to go GM-Free? The New EU Legal Framework for Genetically Modified Crops. Blog [Details]
2015
'Can you really be GM-free? Why new European laws pose a moral dilemma'.
M. Dobbs (2015) 'Can you really be GM-free? Why new European laws pose a moral dilemma'. Blog [Details]
2015
Cultures OGM: trêve fragile en Europe.
M. Dobbs (2015) Cultures OGM: trêve fragile en Europe. Blog [Details]
2015
GM crops: an uneasy truce hangs over Europe.
M. Dobbs (2015) GM crops: an uneasy truce hangs over Europe. Blog [Details]
2018
*Collaborating for Agricultural Sustainability.
Ludivine Petetin and Mary Dobbs (2018) *Collaborating for Agricultural Sustainability. Blog [Details]
2019
* Reality bites: The implications of scrutiny-free environmental law reform in Northern Ireland after Brexit.
C. Brennan and M.Dobbs (2019) * Reality bites: The implications of scrutiny-free environmental law reform in Northern Ireland after Brexit. Blog [Details]
Year
Publication
2018
Ines Hätel, Roman Budzinowski (Eds.), Food Security, Food Safety, Food Quality. Current Developments and Challenges in European Union Law. Baden-Baden/Oxford: Nomos/Hart Publishing, 2017.
M. Dobbs (2018) Ines Hätel, Roman Budzinowski (Eds.), Food Security, Food Safety, Food Quality. Current Developments and Challenges in European Union Law. Baden-Baden/Oxford: Nomos/Hart Publishing, 2017. Invited Review Articles [Details]
2018
Joanne Blennerhassett, A Comparative Examination of Multi-Party Actions: The Case of Environmental Mass Harm, Civil Justice Series, (Hart Publishing, 2016).
Mary Dobbs (2018) Joanne Blennerhassett, A Comparative Examination of Multi-Party Actions: The Case of Environmental Mass Harm, Civil Justice Series, (Hart Publishing, 2016). Invited Review Articles [Details]
Year
Publication
2020
'Agriculture in NI Post-Brexit'.
M. Dobbs (2020) 'Agriculture in NI Post-Brexit'. Invited Lectures [Details]
2019
Brexit and the rise of incoherency.
M. Dobbs (2019) Brexit and the rise of incoherency. Invited Lectures [Details]
2019
Brexit and the cracks in environmental governance.
M. Dobbs (2019) Brexit and the cracks in environmental governance. Invited Lectures [Details]
Year
Publication
2022
''Taking back control'? Lessons from designing agricultural policies post-Brexit'.
M. Dobbs (2022) ''Taking back control'? Lessons from designing agricultural policies post-Brexit'. Durham University: Invited Seminars [Details]
2014
Attaining Multilevel Governance of GM Cultivation.
M. Dobbs (2014) Attaining Multilevel Governance of GM Cultivation. Invited Seminars [Details]
Year
Publication
2022
Written submission to consultation on NI's Environmental Strategy.
M. Dobbs, V. Gravey, M. Byrne, H. Cooke, J. Prince (2022) Written submission to consultation on NI's Environmental Strategy. Policy Contribution [Details]
2020
QUB submission to DAERA's environmental strategy engagement.
M. Dobbs et al (2020) QUB submission to DAERA's environmental strategy engagement. Policy Contribution [Details]
2020
Written submission to DAERA's environmental strategy engagement. Joint submission by group of experts from across the university.
M. Dobbs and V. Gravey (2020) Written submission to DAERA's environmental strategy engagement. Joint submission by group of experts from across the university. Policy Contribution [Details]
2019
Invited submission on DAERA's environmental strategy, prior to its publication and formal engagement.
M. Dobbs (2019) Invited submission on DAERA's environmental strategy, prior to its publication and formal engagement. Policy Contribution [Details]
2019
'Supplementary Invited Submission to the Welsh Assembly's Climate Change, Environment and Rural Affairs Committee on Legislative Consent for the Agriculture Bill'.
M. Dobbs and L. Petetin (2019) 'Supplementary Invited Submission to the Welsh Assembly's Climate Change, Environment and Rural Affairs Committee on Legislative Consent for the Agriculture Bill'. Policy Contribution [Details]
2018
Written Evidence submitted to DEFRA on the 'Environmental Principles and Governance after Brexit Inquiry'.
M. Dobbs, V. Gravey, C. Brennan and A. Uí Bhroin (2018) Written Evidence submitted to DEFRA on the 'Environmental Principles and Governance after Brexit Inquiry'. Policy Contribution [Details]
2018
Written Evidence submitted to DEFRA Consultation on Health and Harmony.
M. Dobbs and L. Petetin (2018) Written Evidence submitted to DEFRA Consultation on Health and Harmony. Policy Contribution [Details]
2017
Written Submission to: 'Environment, Food and Rural Affairs Committee - Brexit: Trade in food inquiry'.
M. Dobbs, L. McGowan, V. Gravey and M. Melo Araujo (2017) Written Submission to: 'Environment, Food and Rural Affairs Committee - Brexit: Trade in food inquiry'. Policy Contribution [Details]
2021
*Invited written evidence to the Welsh Inquiry on Priorities for the Climate Change, Environment and Infrastructure Committee.
M. Dobbs, V. Gravey, L. Petetin and C. Reid (2021) *Invited written evidence to the Welsh Inquiry on Priorities for the Climate Change, Environment and Infrastructure Committee. Policy Contribution [Details]
2021
Written submission to consultation on NI's Rural Policy.
M. Dobbs and V. Gravey (2021) Written submission to consultation on NI's Rural Policy. Policy Contribution [Details]
2021
Written submission to consultation on NI's Green Growth Strategy.
M. Dobbs, V. Gravey, M. Byrne, H. Cooke, J. Prince (2021) Written submission to consultation on NI's Green Growth Strategy. Policy Contribution [Details]
2021
Invited written submission to NESC Shared Ireland Consultation - advance consultancy.
M. Dobbs (2021) Invited written submission to NESC Shared Ireland Consultation - advance consultancy. Policy Contribution [Details]
2021
Invited written submission to the EU Environment Sub-Committee consultation on UK-EU Trade and Cooperation Agreement.
M. Dobbs and L. Petetin (2021) Invited written submission to the EU Environment Sub-Committee consultation on UK-EU Trade and Cooperation Agreement. Policy Contribution [Details]
2021
Invited written submission to the House of Lords' Inquiry on the Common Frameworks.
M. Dobbs (2021) Invited written submission to the House of Lords' Inquiry on the Common Frameworks. Policy Contribution [Details]
2020
Invited oral evidence to Northern Ireland Assembly's Agriculture, Environmental and Rural Affairs Committee on the Agriculture Bill.
M. Dobbs (2020) Invited oral evidence to Northern Ireland Assembly's Agriculture, Environmental and Rural Affairs Committee on the Agriculture Bill. Policy Contribution [Details]
2020
Invited Oral evidence to Northern Ireland Assembly's Agriculture, Environmental and Rural Affairs Committee on the Environment Bill.
M. Dobbs (2020) Invited Oral evidence to Northern Ireland Assembly's Agriculture, Environmental and Rural Affairs Committee on the Environment Bill. Policy Contribution [Details]
2020
Invited written evidence to Northern Ireland Assembly's Agriculture, Environmental and Rural Affairs Committee on the Environment Bill.
M. Dobbs (2020) Invited written evidence to Northern Ireland Assembly's Agriculture, Environmental and Rural Affairs Committee on the Environment Bill. Policy Contribution [Details]
2019
Invited Oral Presentation to Belfast city council on 'Environmental (& agricultural) considerations.
M. Dobbs (2019) Invited Oral Presentation to Belfast city council on 'Environmental (& agricultural) considerations. Policy Contribution [Details]
2019
*Written submission to the EFRA & EAC Committees on the Environment (Principles and Governance) Bill.
M. Dobbs & L. Petetin (2019) *Written submission to the EFRA & EAC Committees on the Environment (Principles and Governance) Bill. Policy Contribution [Details]
2019
Invited Oral evidence to the Welsh Climate Change, Environment and Rural Affairs Committee on the Environment Bill.
M. Dobbs (2019) Invited Oral evidence to the Welsh Climate Change, Environment and Rural Affairs Committee on the Environment Bill. Policy Contribution [Details]
2018
Submission to the Northern Ireland Affairs Committee Inquiry on 'Brexit and Northern Ireland: Agriculture.
M. Dobbs and V. Gravey (2018) Submission to the Northern Ireland Affairs Committee Inquiry on 'Brexit and Northern Ireland: Agriculture. Policy Contribution [Details]
2018
Submission to the Welsh Government on' Brexit and our Land.
M. Dobbs, V. Gravey and L. Petetin (2018) Submission to the Welsh Government on' Brexit and our Land. Policy Contribution [Details]
2018
Invited submission to the Welsh Assembly's Climate Change, Environment and Rural Affairs Committee on Legislative Consent for the Agriculture Bill.
M. Dobbs and L. Petetin (2018) Invited submission to the Welsh Assembly's Climate Change, Environment and Rural Affairs Committee on Legislative Consent for the Agriculture Bill. Policy Contribution [Details]
2018
Submission to DAERA on the NI 'Future Agricultural Policy Framework.
M. Dobbs, V. Gravey and L. Petetin (2018) Submission to DAERA on the NI 'Future Agricultural Policy Framework. Policy Contribution [Details]
2018
*The Future of Environmental Governance in Northern Ireland.
C. Brennan, M. Dobbs, V. Gravey and A. Ui Bhroin (2018) *The Future of Environmental Governance in Northern Ireland. Policy Contribution [Details]
2018
Invited oral evidence to the Welsh Climate Change, Environment and Rural Affairs Committee on the UK Agriculture Bill.
M. Dobbs (2018) Invited oral evidence to the Welsh Climate Change, Environment and Rural Affairs Committee on the UK Agriculture Bill. Policy Contribution [Details]
2018
Invited oral evidence to the House of Commons Northern Ireland Affairs Committee Inquiry on 'Brexit and Northern Ireland: Agriculture'.
M. Dobbs (2018) Invited oral evidence to the House of Commons Northern Ireland Affairs Committee Inquiry on 'Brexit and Northern Ireland: Agriculture'. Policy Contribution [Details]
Year
Publication
2021
UACES annual conference.
M. Dobbs and L. Petetin (2021) UACES annual conference. [Oral Presentation], Governance and Resilience for UK Agriculture post-Brexit, Online , 07-SEP-21 [Details]
2020
'Understanding EU environmental governance in turbulent times,'.
M. Dobbs, V. Gravey and L. Petetin (2020) 'Understanding EU environmental governance in turbulent times,'. [Invited Oral Presentation], Workshop on Climate Governance and the European Green Deal in Turbulent Times, Online [Details]
2021
IALT Conference.
M. Dobbs (2021) IALT Conference. [Oral Presentation], Turbulence, resilience and adaptive capacity – hard cases making for adaptive law?, Cork [Details]
2019
'Building UK Agricultural Policies amid the Brexit Turbulence'.
M. Dobbs, V. Gravey and L. Petetin (2019) 'Building UK Agricultural Policies amid the Brexit Turbulence'. [Oral Presentation], UACES Conference, Lisbon, Portugal [Details]
2019
'Environmental and Social Resilience in UK and Devolved Agricultural Policies'.
M. Dobbs and L. Petetin (2019) 'Environmental and Social Resilience in UK and Devolved Agricultural Policies'. [Oral Presentation], UACES Conference, Lisbon, Portugal [Details]
2019
'Environmental Governance on the Island of Ireland: Shifting Patterns and Challenges to Coherency'.
M. Dobbs (2019) 'Environmental Governance on the Island of Ireland: Shifting Patterns and Challenges to Coherency'. [Oral Presentation], IALT Conference, Limerick [Details]
2019
'Quitter la PAC, comment et pour quoi faire ? Construire une politique agricole britannique au coeur des turbulences du Brexit'.
V. Gravey, L. Petetin and M. Dobbs (2019) 'Quitter la PAC, comment et pour quoi faire ? Construire une politique agricole britannique au coeur des turbulences du Brexit'. [Oral Presentation], Association Française de Science Politique - Congrès 2019, Bordeaux, France [Details]
2019
'Brexit: A New Dawn for Environmental Governance in Northern Ireland?'.
M. Dobbs (2019) 'Brexit: A New Dawn for Environmental Governance in Northern Ireland?'. [Oral Presentation], UACES Conference, Lisbon, Portugal [Details]
2017
'Flexible Rationality: Legitimising the Precautionary Principle?'.
M. Dobbs (2017) 'Flexible Rationality: Legitimising the Precautionary Principle?'. [Oral Presentation], UK IVR Annual Conference, Sheffield [Details]
2017
'Contextualising patenting of plant genetic resources: hidden threats to biodiversity'.
M. Dobbs (2017) 'Contextualising patenting of plant genetic resources: hidden threats to biodiversity'. [Oral Presentation], 5th Annual European Environmental Law Forum Conference, Copenhagen, Denmark [Details]
2015
'Harmonising the precaution out of the precautionary principle? The need for maintaining flexibility and an interpretative role'.
M. Dobbs (2015) 'Harmonising the precaution out of the precautionary principle? The need for maintaining flexibility and an interpretative role'. [Oral Presentation], Designing Law for Nutrition-Related Health, Surrey, England [Details]
2014
Coexistence of GMOs in the EU – A Veritable Choice?.
M. Dobbs (2014) Coexistence of GMOs in the EU – A Veritable Choice?. [Invited Oral Presentation], The CAP in 2020: The Future of the Policy?, UCD, Dublin [Details]
2014
Political Posturing or Real Powers: Control of Genetically Modified Crops by the Member States and their Regions.
M. Dobbs (2014) Political Posturing or Real Powers: Control of Genetically Modified Crops by the Member States and their Regions. [Oral Presentation], SLS Conference, Nottingham, England [Details]
2021
RIA Co-Production Symposium and Workshop.
M. Dobbs and A. Hough (2021) RIA Co-Production Symposium and Workshop. [Oral Presentation], Cross-border co-production of environmental knowledge: a collaboration with Civil Society, Dublin , 03-JUN-21 [Details]
2021
SLS annual conference.
M. Dobbs and L. Petetin (2021) SLS annual conference. [Oral Presentation], Two Paths Diverged in Agriculture: which one for the UK?, Durham , 01-SEP-21 [Details]
2021
ECPR annual conference.
M. Dobbs, V. Gravey and L. Petetin (2021) ECPR annual conference. [Oral Presentation], Understanding EU environmental governance in turbulent times, Innsbruck , 01-SEP-21 [Details]
2021
ECPR annual conference.
M. Dobbs and L. Petetin (2021) ECPR annual conference. [Oral Presentation], What governance for agri-food systems post-Brexit?, Innsbruck , 31-AUG-21 [Details]
2021
Advising for Sustainable Food Production as an Island.
M. Dobbs (2021) Advising for Sustainable Food Production as an Island. [Chaired Session], Chaired breakout sessions, Online , 16-AUG-21 [Details]
2021
Caretakers of the Environment Conference; Future Earth Ireland panel.
M. Dobbs (2021) Caretakers of the Environment Conference; Future Earth Ireland panel. [Invited Oral Presentation], Law's role in a sustainable future? Patenting and the enclosure of plant genetic resources, Dublin , 06-JUL-21 [Details]
2021
Caretakers of the Environment Conference.
M. Dobbs (2021) Caretakers of the Environment Conference. [Chaired Session], Keynote by Tara Shine, Dublin , 09-JUL-21 [Details]
2021
The Protocol and the Environment.
M. Dobbs (2021) The Protocol and the Environment. [Invited Oral Presentation], Environmental implications - the NI Protocol, the TCA and UK developments, Belfast/Dublin , 15-FEB-21 - 15-FEB-21 [Details]
2020
COVID-19 and Legal Responses on the Island of Ireland.
M. Dobbs (2020) COVID-19 and Legal Responses on the Island of Ireland. [Oral Presentation], Governance of Epidemiological Units: Localised to Centralised Approaches, Virtual , 11-DEC-20 [Details]
2020
Ireland-Northern Ireland Protocol to the Brexit Withdrawal Agreement.
M. Dobbs (2020) Ireland-Northern Ireland Protocol to the Brexit Withdrawal Agreement. [Invited Oral Presentation], 'The NI Protocol, trade and environmental governance', Belfast , 01-DEC-20 [Details]
2020
International Law in Times of Crisis - Fall 2020 Symposium.
M. Dobbs (2020) International Law in Times of Crisis - Fall 2020 Symposium. [Invited Oral Presentation], 'Multilevel governance of pandemics', University of South Carolina School of Law , 06-NOV-20 [Details]
2019
Soft Law Conference.
M. Dobbs and O. Stefan (2019) Soft Law Conference. [Invited Oral Presentation], EU Soft Law in the UK on the Eve of Brexit: (not) Much Ado About Nothing?, Aix-Marseille University [Details]
2019
The Era of Biotechnology: Lights and Shadows in Trading Genetically Modified Organisms within the WTO Framework Symposium.
M. Dobbs (2019) The Era of Biotechnology: Lights and Shadows in Trading Genetically Modified Organisms within the WTO Framework Symposium. [Invited Oral Presentation], The Ethics of Patenting Plant Genetic Resources, Macquarie University, Sydney, Australia [Details]
2019
Law and the Environment Conference.
M. Dobbs (2019) Law and the Environment Conference. [Oral Presentation], A Principled Future post-Brexit?, UCC, Cork [Details]
2019
AgendaNI's Northern Ireland Agribusiness Conference.
M. Dobbs (2019) AgendaNI's Northern Ireland Agribusiness Conference. [Invited Lecture], Brexit: Potential Challenges for agricultural governance across the UK, Northern Ireland [Details]
2018
EU Nature Conservation Law and Policy Post-2020: Key Challenges Conference.
M. Dobbs (2018) EU Nature Conservation Law and Policy Post-2020: Key Challenges Conference. [Invited Oral Presentation], Nature Protection after Brexit?, UCD [Details]
2018
Conférence sure les nouvelles techniques de sélection des plantes.
M. Dobbs (2018) Conférence sure les nouvelles techniques de sélection des plantes. [Invited Oral Presentation], UK perspectives on the regulatory framework of new genome editing technologies', Nantes, France [Details]
2018
Friends of the Earth NI event 'The Law and the Land.
M. Dobbs (2018) Friends of the Earth NI event 'The Law and the Land. [Invited Oral Presentation], Down the Rabbit Brexit Hole, Belfast [Details]
2017
Law and the Environment Conference.
M. Dobbs (2017) Law and the Environment Conference. [Plenary Lecture], Precaution-spotting': the value of express, implicit and interpretative precaution, UCC, Cork [Details]
2016
Law and the Environment Conference.
M. Dobbs (2016) Law and the Environment Conference. [Plenary Lecture], Genetically Modified Crops, Agricultural Sustainability and National OptOuts – Enclosure as the Loophole?, UCC, Cork [Details]
Year
Publication
2021
The turbulent development of agricultural policies post-Brexit.
M. Dobbs, V. Gravey and L. Petetin (2021) The turbulent development of agricultural policies post-Brexit. Queen's University Belfast: Working Paper [Details]
Year
Publication
2018
'MOT tests post-Brexit' on BBC NI Drivetime Evening Extra.
M. Dobbs (2018) 'MOT tests post-Brexit' on BBC NI Drivetime Evening Extra. Radio Presentation [Details]
Year
Publication
2020
Sustainability, Law and Borders.
M. Dobbs (2020) Sustainability, Law and Borders. Video recording / TV [Details]
| | Year | Title | Awarding Body |
| --- | --- | --- | --- |
| | 2021 | Visiting Fellow | Queen's University Belfast |
| | Employer | Position | From / To |
| --- | --- | --- | --- |
| | Athlone Institute of Technology | External Examiner | 30-SEP-17 / 30-SEP-20 |
| | Queen's University of Belfast | Lecturer/Senior Lecturer | 01-AUG-12 / 31-AUG-20 |
| | Committee | Function | From / To |
| --- | --- | --- | --- |
| | Future Earth Ireland (in the Royal Irish Academy) | Committee Member | 2019 / |
| | RECIEL editorial board | board member | / |
| | EJRR | Book review editor | / |
| | Expert advisory group for Citizens' Assembly on Biodiversity Loss | Advisor | 2022 / |
| | Irish Association of Law Teachers | Secretary | 2021 / |
| | Future Earth Assembly (Global) | National representative | 2021 / |
Professional Associations
| | Association | Function | From / To |
| --- | --- | --- | --- |
| | Brexit and Environment | Associate Member | 01-AUG-18 / |
| | Year | Institution | Qualification | Subject |
| --- | --- | --- | --- | --- |
| | 2013 | University College Dublin | PhD | Law - 'The Viability of the Precautionary Principle: Legitimate and Justiciable?' |
| | 2006 | University College Dublin | BCL (Law with French Law) | Law |
| | 2005 | Université Paris II, Panthéon-Assas | Certificat supérieur en droit français | Law |
| | 2014 | Queen's University of Belfast | Postgraduate Certificate in Higher Education Teaching | Education |
| | Journal | Role |
| --- | --- | --- |
| | Review Of European Community And International Environmental Law | Member of the Editorial Board |
| | Language | Reading | Writing | Speaking |
| --- | --- | --- | --- | --- |
| | French | Fluent | Functional | Functional |