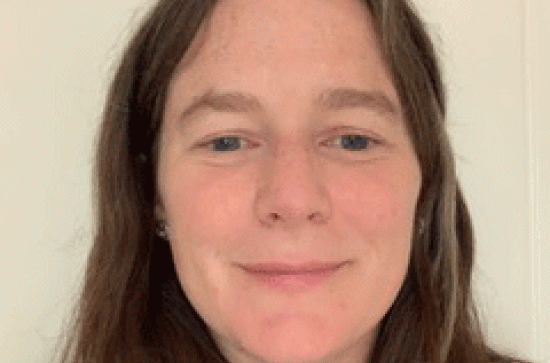 Senior Lecturer / Associate Professor
Biography
Mary joined the School of Law and Criminology in September 2020. Previously, she worked as a lecturer and then senior lecturer in Queen's University Belfast since 2012, where she remains a visiting fellow.
She specialises in environmental law & governance, agriculture and genetically modified crops - in particular within the EU, but also more broadly. Her current research includes focussing on these issues in the context of Brexit. She has published extensively in the field, engages with stakeholders and through giving evidence at parliamentary inquiries, and is a member of organisations such as Brexit and Environment and the Future Earth Ireland committee in the Royal Irish Academy. Mary has undertaken a number of projects and reports in this field, including for environmental NGOs and the Welsh Senedd, with a further project on the NI Protocol about to commence.
Mary is also part of a Horizon Europe project (P2GreeN) (2022-2026) looking at the potential to reclaim nutrients from human waste for use as fertiliser in food production - she will be investigating the legal and regulatory frameworks across the EU and relevant regions for this project. Mary was previously part of a successful Jean Monnet Network on soft law in the EU Member States and a Jean Monnet Centre of Excellence on 'Tensions at the Fringes of Europe'.

She is the legal expert on the Expert Advisory Group for the Citizens' Assembly on Biodiversity Loss (2022-2023); and co-Special Advisor on Agriculture to the Scottish Parliamentary Committee on Rural Affairs and Islands (2022-2026). As part of the EAG for the Citizens' Assembly, Mary had the opportunity to work with the members to help identify potential themes, speakers, formats etc, provide a briefing on the governance frameworks and clarify and elucidate on points throughout the Assembly meetings.
She holds a PhD on the precautionary principle from UCD (2013), as well as a BCL (Law with French Law) from UCD and a certificat superieur en droit francais from Paris II (Pantheon-Assas)
Mary welcomes potential research students and collaborations regarding environmental law/governance, risk regulation and related areas - including focusses on Brexit/cross-border issues.
Research Interests
My main research interests lie in the area of environmental governance, e.g. regarding issues of agriculture, GMOs and risk regulation. I focus on both theoretical aspects (e.g. legitimacy, resilience, subsidiarity and sustainability) and the practical aspects (e.g. the impacts on farming and biodiversity or the challenges of transnational governance). Due to the nature of both the environment and agriculture, my research engages in a wide range of legal fields regarding for instance EU and national constitutional law, public international law, intellectual property law, trade law, health law and much more. Brexit has become a significant focus for obvious reasons in recent years - drawing many of these strands together. However, I continue to research more generally, including looking at EU and European developments.

It may seem pretty unwieldy, but the interlinkages are part of what makes it interesting and cannot be ignored.
Research Projects
| | | | | | | |
| --- | --- | --- | --- | --- | --- | --- |
| | P2Green - Safe N and P cycling by efficient nutrient capture from human excreta and reprocessing for agricultural use | PI | This project investigates the potential to reclaim nutrients from human waste to use as fertiliser in food production, promoting a circular economy approach. | 01/12/2022 | 30/11/2026 | 200302.5 |
| | Linking the Irish Environment | PI | This is a project undertaken in collaboration with colleagues across the island on behalf of two environmental NGO groups - NIEL and IEN. It considers the potential for cross-border and all-island environmental governance and cooperation, especially with regards to the role of eNGOs | 22/11/2021 | 31/05/2022 | 4000 |
| | Brexit and Agriculture | Joint PI | Funding to hire research assistant for book with Routledge, published January 2022. (Amount converted from sterling) | 18/12/2018 | 01/09/2019 | 1000 |
| | Agri-sustainability in a Changing Political Clime | Co-Investigator/Co-organiser | Funding to run 2-day workshop on Agri-sustainability in Cardiff in May 2018. (Amount converted from sterling) | 14/05/2018 | 15/05/2018 | 6000 |
| | Sustainable food production | PI/Organiser | Funding to run 2-day workshop on Sustainable food production in November 2018. Keynotes included Prof. Thomas Cottier of the World Trade Institute. (Amount converted from sterling) | 29/11/2018 | 30/11/2018 | 3500 |
| | 'European Network on Soft Law Research (SoLaR)' | Consultant/Lead Investigator for UK environmental strand | (https://www.solar-network.eu/home/). 'The Soft Law Research Network (SoLaR) aims to promote multi- and interdisciplinary research about use of EU soft law by national administrations and courts and to encourage a dialogue between academia and practitioners.' I undertook research on the role of EU environmental soft law in the UK, including undertaking empirical research. | 01/09/2016 | 01/09/2019 | 300000 |
| | National and regional controls over EU genetically modified cultivation: opting-out on what basis? | Primary Investigatory | | 01/04/2015 | 31/07/2016 | 2220 |
| | "Tensions at the Fringes of the European Union – Regaining the EU's Purpose" (Jean Monnet Centre of Excellence) | Co-Investigator | https://blogs.qub.ac.uk/tensionatthefringes/ I primarily undertook research on research activity 1 (regarding the EU's economic, social and ecological aims), as well as organising an Ecological Sustainability workshop in 2017. | 01/09/2015 | 01/09/2018 | 150000 |
Committees
| | | | |
| --- | --- | --- | --- |
| | Future Earth Ireland (in the Royal Irish Academy) | Committee Member | 01/05/2019 - |
| | RECIEL editorial board | board member | - |
| | EJRR | Book review editor | - |
| | Expert advisory group for Citizens' Assembly on Biodiversity Loss | Advisor | 30/03/2022 - |
| | Irish Association of Law Teachers | Secretary | 20/11/2021 - |
| | Future Earth Assembly (Global) | National representative | 10/07/2021 - |
Education
| | | | | |
| --- | --- | --- | --- | --- |
| | | University College Dublin | PhD | Law - 'The Viability of the Precautionary Principle: Legitimate and Justiciable?' |
| | | University College Dublin | BCL (Law with French Law) | Law |
| | | Université Paris II, Panthéon-Assas | Certificat supérieur en droit français | Law |
| | | Queen's University of Belfast | Postgraduate Certificate in Higher Education Teaching | Education |