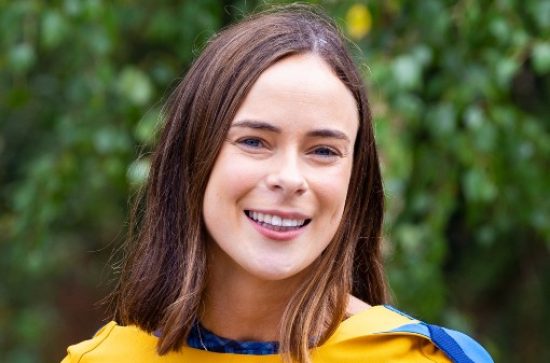 Assistant Professor
Riverstown House
Ground Floor
6
Dr Orla Kelleher joined the School of Law and Criminology in August 2022. Orla specialises in climate change, environmental, and human rights law. Her current research focuses on environmental rights, climate law and litigation, climate justice, and just transitions. Orla was awarded her Ph.D. without corrections from UCD Sutherland School of Law in March 2022. Her Ph.D. examined the impact of climate change on legal reasoning in rights-based systemic climate change litigation in European countries. Her Ph.D. was awarded dual research scholarships: an IRC Government of Ireland Postgraduate scholarship (2019-2021) and a UCD School of Law Doctoral Scholarship (2017-2019). Her work has been published in outlets such as the Journal of Environmental Law, the Journal of Human Rights and the Environment, the Review of European Comparative and International Environmental Law (RECIEL) and the Irish Planning and Environmental Law Journal.
Prior to joining Maynooth, Orla lectured at the University of Limerick. She holds a Ph.D. from UCD, an LL.M. from the College of Europe (Bruges) and a BCL (Law and French) from UCC. Orla is also a non-practising barrister, having been called to the Irish Bar in 2020.
Orla's research interests include climate change law and policy, environmental and planning law and policy, public interest law, human rights law, constitutional and administrative law, European Union law, tort law, feminist legal theory, climate justice and just transitions.
 
Year
Publication
2022
'Systemic Climate Change Litigation, Standing Rules and the Aarhus Convention: A Purposive Approach'
Orla Kelleher (2022) 'Systemic Climate Change Litigation, Standing Rules and the Aarhus Convention: A Purposive Approach'. Journal of Environmental Law, 34 (1) [Details]
2022
'Incorporating climate justice into legal reasoning: towards a risk-based approach to causation in systemic climate litigation'
Orla Kelleher (2022) 'Incorporating climate justice into legal reasoning: towards a risk-based approach to causation in systemic climate litigation'. Journal of Human Rights and the Environment, 13 (1) [Details]
2021
''The role of judges in systemic climate litigation: a comparative analysis of Ireland and the Netherlands''
Orla Kelleher (2021) ''The role of judges in systemic climate litigation: a comparative analysis of Ireland and the Netherlands''. The Journal Of Comparative Law, 16 (2) [Details]
2021
'A critical appraisal of Friends of the Irish Environment v Government of Ireland'
Orla Kelleher (2021) 'A critical appraisal of Friends of the Irish Environment v Government of Ireland'. Review of European, Comparative and International Environmental Law, 30 (1) [Details]
2018
'The revival of the unenumerated rights doctrine: a right to an environment and its implications for future climate change litigation in Ireland'
Orla Kelleher (2018) 'The revival of the unenumerated rights doctrine: a right to an environment and its implications for future climate change litigation in Ireland'. Irish Planning and Environmental Law Journal, 25 (3) [Details]
Year
Publication
2022
IUCN WCEL Oslo International Environmental Law Conference.
Orla Kelleher (2022) IUCN WCEL Oslo International Environmental Law Conference. [Oral Presentation], Constitutionalising a right to a healthy environment in Ireland: a transformative discourse or time-wasting distraction in a climate crisis?', Oslo [Details]
2022
Irish Association of Law Teachers Conference.
Orla Kelleher (2022) Irish Association of Law Teachers Conference. [Oral Presentation], Constitutionalising a right to a healthy environment in Ireland: a transformative discourse or time-wasting distraction in a climate crisis?', Belfast [Details]
2022
Panellist.
Orla Kelleher (2022) Panellist. [Oral Presentation], UCC FLAC conference 'Strategic Litigation the Courts as a vehicle for Change,', UCC [Details]
2020
QUB School of Law SRN Symposium.
Orla Kelleher (2020) QUB School of Law SRN Symposium. [Oral Presentation], 'Causation and attribution of responsibility for climate harms in systemic rights-based climate change litigation: through a climate justice lens', Belfast [Details]
2019
SLS Postgraduate Conference.
Orla Kelleher (2019) SLS Postgraduate Conference. [Oral Presentation], 'Climate justice and its influence on standing in systemic climate litigation', University of Central Lancashire, Preston [Details]
2019
Irish Association of Law Teachers Conference.
Orla Kelleher (2019) Irish Association of Law Teachers Conference. [Oral Presentation], 'Climate Justice and its influence on judicial interpretation in systemic climate litigation', Limerick [Details]
2019
College of Social Sciences & Law and College of Business Annual Research Student Symposium.
Orla Kelleher (2019) College of Social Sciences & Law and College of Business Annual Research Student Symposium. [Oral Presentation], 'Climate Justice After the Paris Agreement', UCD [Details]
2018
Postgraduate Research Symposium on Environmental Law.
Orla Kelleher (2018) Postgraduate Research Symposium on Environmental Law. [Oral Presentation], , 'The Revival of the Unenumerated Rights Doctrine: A Right to Environmental Protection and its Implications for Future Climate Change Litigation in Ireland', UCC [Details]
Year
Publication
2020
'A Reflection on Climate Justice in Ireland'.
Orla Kelleher (2020) 'A Reflection on Climate Justice in Ireland'. Article [Details]
Year
Publication
2022
What could a Citizens' Assembly on biodiversity in Ireland do?.
Orla Kelleher (2022) What could a Citizens' Assembly on biodiversity in Ireland do?. Blog [Details]
2020
The Supreme Court of Ireland's decision in Friends of the Irish Environment v Government of Ireland ("Climate Case Ireland").
Orla Kelleher (2020) The Supreme Court of Ireland's decision in Friends of the Irish Environment v Government of Ireland ("Climate Case Ireland"). Blog [Details]
Year
Publication
2022
Panellist at UL Research Week roundtable discussion on biodiversity and the 6th mass extinction.
Orla Kelleher (2022) Panellist at UL Research Week roundtable discussion on biodiversity and the 6th mass extinction. Invited Seminars [Details]
Year
Publication
2020
'Proposed Climate Bill is not good enough- we need clear and binding commitments'.
Clodagh Daly, Orla Kelleher and Andrew Jackson (2020) 'Proposed Climate Bill is not good enough- we need clear and binding commitments'. Newspaper Articles [Details]
2020
'Ireland's 2050 climate target: too little, too late'.
Orla Kelleher and Clodagh Daly (2020) 'Ireland's 2050 climate target: too little, too late'. Newspaper Articles [Details]
Year
Publication
2022
Panellist at an NGO workshop organised by the CLM Environmental Justice Centre on the Clean Air Strategy Consultation.
Orla Kelleher (2022) Panellist at an NGO workshop organised by the CLM Environmental Justice Centre on the Clean Air Strategy Consultation. Workshops [Details]
Year
Publication
2021
Panellist for discussion of human rights and climate change as part of the ABCs of Green Politics Podcast.
Orla Kelleher (2021) Panellist for discussion of human rights and climate change as part of the ABCs of Green Politics Podcast. Podcast [Details]
Year
Publication
2022
'The benefits of the access to justice provisions of the Aarhus Convention: lessons from the case law'.
Orla Kelleher (2022) 'The benefits of the access to justice provisions of the Aarhus Convention: lessons from the case law'. Webinar [Details]
2022
'A legal view of climate justice and just transition'.
Orla Kelleher (2022) 'A legal view of climate justice and just transition'. Webinar [Details]
2021
Panellist at Climate Bar Association Climate Case CPD Event at the Irish Bar Council.
Orla Kelleher (2021) Panellist at Climate Bar Association Climate Case CPD Event at the Irish Bar Council. Webinar [Details]
| | Year | Title | Awarding Body |
| --- | --- | --- | --- |
| | 2019 | Irish Research Council Government of Ireland Postgraduate Scholarship | Irish Research Council |
| | 2017 | UCD Sutherland School of Law Doctoral Scholarship | UCD Sutherland School of Law |
| | 2016 | Full entrance scholarship to attend College of Europe | Irish Department of Education and Skills |
| | 2011 | Strategic Skills Entrance Scholarship | University College Cork |
| | Employer | Position | From / To |
| --- | --- | --- | --- |
| | University of Limerick | Teaching assistant | 30-AUG-21 / 30-JUN-22 |
| | Year | Institution | Qualification | Subject |
| --- | --- | --- | --- | --- |
| | 2022 | University College Dublin | PhD | Law |
| | 2020 | The King's Inns | Barrister at Law | Law |
| | 2017 | College of Europe | LLM | European Law |
| | 2016 | University College Cork | BCL | Law and French |