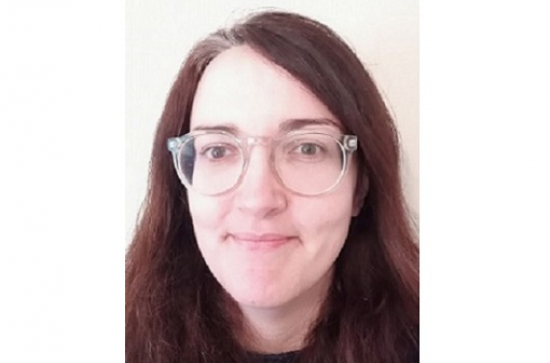 Lecturer / Assistant Professor.
Rhetoric House
1
42
(01) 708 3485
I am Lecturer in Modern Irish Social History. Before arriving at Maynooth in January 2021, I spent 9 years as, successively, Research Assistant, Hallsworth Research Fellow, Lecturer and Senior Lecturer in Modern Irish History at the University of Manchester. My doctorate and MA were completed at Queen's University Belfast, and my undergraduate degree in History and Politics is from the University of Limerick.

My research interests lie in modern Irish and British social, economic and religious history. My doctoral research explored the attitudes and responses of the Catholic, Presbyterian and Anglican churches in Ireland to mass outward migration during the nineteenth century. It did so in comparative, thematic terms and with a fresh emphasis on the effects that migration had on the sending rather than the receiving society. This work was published as Population, providence and empire: The churches and emigration from nineteenth-century Ireland by Manchester University Press in late 2014.

I have also published essays and articles on nineteenth-century print culture, on Irish missionaries and empire, and on various aspects of Ireland's 'spiritual empire'. 

In addition, I have produced, with Professors Bertrand Taithe and Julie-Marie Strange, articles on the regulation of the charity fund-raising market in late Victorian Britain, and in 2018 we published, with Bloomsbury, a monograph entitled The Charity Market and the making of modern humanitarianism, 1870-1912.

My current project, entitled 'Visible Divinity: Money and Irish Catholicism, 1850-1921', is a transnational examination of the financial relationship between the Irish Catholic Church and its laity, and was funded by the Economic and Social Research Council in the UK. I am also developing a spin-off project on crowdsourcing church inscriptions in collaboration with the University of Notre Dame in the US. 

Year
Publication
2018
The Charity Market and the making of modern humanitarianism, 1870-1912.
Sarah Roddy, Julie-Marie Strange, Bertrand Taithe (2018) The Charity Market and the making of modern humanitarianism, 1870-1912. London: Bloomsbury. [Details]
2014
Population, providence and empire: the churches and emigration from nineteenth-century Ireland.
Sarah Roddy (2014) Population, providence and empire: the churches and emigration from nineteenth-century Ireland. Manchester: Manchester University Press. [Details]
 
Year
Publication
2021
'Money, death, and agency in Catholic Ireland, 1850-1921''
Patrick Doyle, Sarah Roddy (2021) 'Money, death, and agency in Catholic Ireland, 1850-1921''. Journal of Social History, [Details]
2015
'Humanitarian accountability, bureaucracy and self-regulation: the view from the archive'
Sarah Roddy, Julie-Marie Strange, Bertrand Taithe (2015) 'Humanitarian accountability, bureaucracy and self-regulation: the view from the archive'. Disasters, [Details]
2015
'The charity-mongers of modern Babylon: fraud and the charity market-place, 1870-1912'
Sarah Roddy, Julie-Marie Strange, Bertrand Taithe (2015) 'The charity-mongers of modern Babylon: fraud and the charity market-place, 1870-1912'. Journal of British Studies, [Details]
2014
'Henry Mayhew at 200 – the 'other' Victorian bicentenary'
Sarah Roddy, Julie-Marie Strange, Bertrand Taithe (2014) 'Henry Mayhew at 200 – the 'other' Victorian bicentenary'. Journal of Victorian Culture, [Details]
2013
'Spiritual imperialism and the mission of the Irish race: the Catholic Church and emigration from nineteenth-century Ireland'
Sarah Roddy (2013) 'Spiritual imperialism and the mission of the Irish race: the Catholic Church and emigration from nineteenth-century Ireland'. Irish Historical Studies, [Details]
2012
'The spoils of spiritual empire: emigrant contributions to nineteenth-century Irish Catholic church building'
Sarah Roddy (2012) 'The spoils of spiritual empire: emigrant contributions to nineteenth-century Irish Catholic church building'. Journal of Irish and Scottish Studies, [Details]
 
Year
Publication
2022
'Doing good? Irish women, religion and charity, 1852-1922'
Sarah Roddy (2022) 'Doing good? Irish women, religion and charity, 1852-1922' In: Doing good? Irish women, religion and charity, 1852-1922. Abingdon: Routledge. [Details]
2021
'The spiritual empire strikes back: Americanisation and religion in Ireland, 1841-1925'
Sarah Roddy (2021) 'The spiritual empire strikes back: Americanisation and religion in Ireland, 1841-1925' In: The Americanisation of Ireland vol. II. Cambridge: Cambridge University Press. [Details]
2020
'The news and numbers: a guide to using digitized newspapers'
Sarah Roddy (2020) 'The news and numbers: a guide to using digitized newspapers' In: History and economic life: a student's guide to approaching economic and social history sources. Abingdon: Routledge. [Details]
2017
'Mass migration's impact on Irish Catholicism: an historical view'
Sarah Roddy (2017) 'Mass migration's impact on Irish Catholicism: an historical view' In: Migration, transnationalism and Catholicism: global perspectives. London: Palgrave Macmillan. [Details]
2016
'Father Cahill's last journey'
Sarah Roddy (2016) 'Father Cahill's last journey' In: Death and the Irish: a miscellany. Dublin: Wordwell. [Details]
2016
'Missionary empires and the worlds they made'
Sarah Roddy (2016) 'Missionary empires and the worlds they made' In: The Cambridge social history of Ireland. Cambridge: Cambridge University Press. [Details]
2015
'Jolly beggars: priest fundraising abroad'
Sarah Roddy (2015) 'Jolly beggars: priest fundraising abroad' In: Treasures of Irish Christianity vol. III. Dublin: Veritas. [Details]
2012
'Not a duffer among them': The Colonial Mission of the Irish Presbyterian Church'
Sarah Roddy (2012) 'Not a duffer among them': The Colonial Mission of the Irish Presbyterian Church' In: Irish classrooms and British empire. Imperial contexts in the origin of modern education. Dublin: Four Courts Press. [Details]
2010
'The emigrant's friend'? Guides for Irish emigrants by clergymen, c. 1830-82''
Sarah Roddy (2010) 'The emigrant's friend'? Guides for Irish emigrants by clergymen, c. 1830-82'' In: Visual, material and print culture in nineteenth-century Ireland. Dublin: Four Courts Press. [Details]
Year
Publication
2019
Economic History Review: Review of periodical literature published in 2018: 1850-1945.
Sarah Roddy (2019) Economic History Review: Review of periodical literature published in 2018: 1850-1945. Review Articles [Details]
2018
Economic History Review: Review of periodical literature published in 2017: 1850-1945.
Sarah Roddy (2018) Economic History Review: Review of periodical literature published in 2017: 1850-1945. Review Articles [Details]
2017
Economic History Review: Review of periodical literature published in 2016: 1850-1945.
Sarah Roddy (2017) Economic History Review: Review of periodical literature published in 2016: 1850-1945. Review Articles [Details]