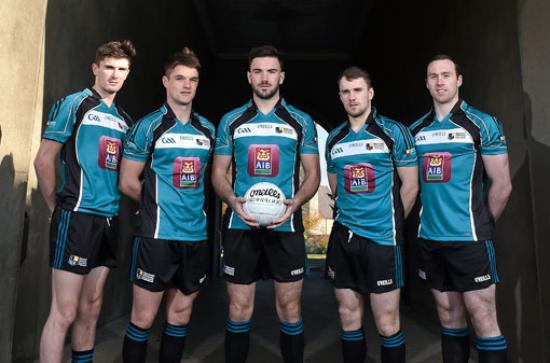 Wednesday, February 18, 2015 - 00:00
EXTRA TIME goals from Cathal Dunne and Willie Bright helped Maynooth University to shake off Cork IT in a thrilling semi-final in Carrignore on Tuesday and book a place in the Division Three All Ireland Final.
Trailing by ten points early in the second half, it seemed as if the WIT venue was about to prove an unhappy hunting ground yet again for the University. However, slowly but surely the first year men chipped away at the CIT advantage and an injury time goal from midfielder Dunne sent the game to extra time where Maynooth's superior fitness eventually told.
Playing against a stiff breeze in the opening half of normal time Laois man Dunne answered two early CIT points with a converted free, but that was to be Maynooth's only score of the half, despite enjoying plenty of possession.
The Munster side were more economical with their shooting and points from Dan Murphy, Liam Kearney, Conor O'Keeffe, Jason Jordan and a Tom Power effort that was superbly palmed over the bar by Maynooth keeper Eoin McDonagh, saw CIT ease into a six point lead.
Nine minutes before the break CIT hit the net as a swift counter-attack ended with Chris White finding the bottom corner of the net. Maynooth managed to limit the damage for the remainder of the half, but they still trailed 1-7 0-1 at the turnaround.
Needing an early score to get themselves into the game Maynooth were rattled by an immediate point from Jordan to increase the gap to ten points, but with the wind in their favour, Maynooth began to push forward and were rewarded with three quick fire points.
Brendan Carey led the way with Jason McHugh following up with a monster point. Dunne added a free and it seemed Maynooth were back in business. CIT rallied though and points from Kearney and Jordan pushed the lead back out to nine points midway through the half.
At that juncture it looked as if Maynooth were facing a second Freshers semi-final defeat in a row, but suddenly they began to chip away at their opponent's lead.
Dunne pointed. Kevin Fenton finished a sweeping team move started by a quick McDonagh kick-out. Dunne then added a free. The gap was down to six points. Fenton curled over another. Shane Askin popped up with a point of his own. Four points separated the teams and six minutes of normal time remained.
Dunne lined up a free moments later, but the ball ricocheted back off the crossbar and CIT raced up the other end where Kearney was on hand to kick five points between the teams. Once again, it felt as if the Maynooth fightback was dead and buried.
That though would be to underestimate this group. Ryan McVicar intercepted a CIT attack to set up Dunne for a crucial score. Dunne then edged Maynooth closer still with a fine effort with a minute left on the clock.
With the seconds slipping away Maynooth needed a goal, and out of nowhere they found one. Willie Bright sent a ball across the face of the goal where Dunne caught, turned and shot. His initial effort was blocked but, gathering the rebound, he slammed the ball into the roof of the net, capping a remarkable comeback and sending the game into extra time.
Facing into the teeth of the wind in the first period of extra time Maynooth seemed to be the fresher of the two sides and a free from Dunne put them into the lead for the first time in the game. Tom Power replied for a visibly wilting CIT, but three minutes later Maynooth grabbed a vital second goal.
Moments after CIT almost found the net at one end, a quick counter attack saw the ball land in the hands of Bright who twisted and turned his marker before sending a dipping effort over Cathal Clarke in the CIT goal, and into the top corner of the net. The game was now in Maynooth's grasp and they put the result almost beyond doubt two minutes into the second half of extra time when Dunne stroked a penalty into the corner of the net to give Maynooth a six point cushion.
CIT responded by throwing everything forward in search of goals but they could not find a way past the desperate Maynooth rearguard action. With time up Cian Mulhall somehow summoned the energy to race up and kick a wonderful point to crown the victory and seal Maynooth University's place in the decider against either UCD or AIT.
MAYNOOTH UNIVERSITY: Eoin McDonagh, Richard Scott, Emmett Connolly, Matthew Taggart, James Leonard, Kieran Sheridan, Ryan McVicar, Cathal Dunne (Westmeath), Cathal Dunne (Laois) 2-7 (1-0pen, 0-4f), Brendan Carey 0-1, Willie Bright 1-0, Cian Mulhall 0-1, Jason McHugh 0-1, Kenny Dolan, Kevin Fenton 0-2. Replacements used; Shane Askin 0-1 for Bright, Bright for McHugh, Colin Fox for Askin.
CORK IT (starting XV): Cathal Clarke, Steve Ahern, Denis Hegarty, Nathan O'Connor, Ryan Murphy, Dan Murphy, John Whelton, Paul O'Neill, Ciaran Canty, Jason Jordan, Conor O'Keeffe, Chris White, Tom Power, Liam Kearney, Adrian Croston.