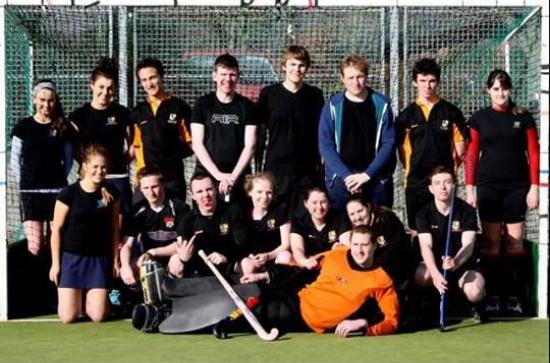 Thursday, February 26, 2015 - 00:00
The mixed varsities tournament this year took place on Feb 16th & 17th in Maynooth at North Kildare Hockey Club and being co-hosts, hopes were high.
The format for this year's tournament divided the teams into two groups, with one group winner taking home the cup and the other winning the plate. Maynooth were drawn into the plate group and started confidently on Monday with a 4-1 win over co-hosts Athlone IT. In the second match of the day Maynooth were again winners with a tight 1-0 victory over Church of Ireland College of Education.
On Tuesday morning Maynooth earned a hard-fought 1-1 draw with IT Carlow which left them knowing that their last match against Royal College of Surgeons in Ireland was a winner-takes-all game. The teams were tied on 8 points each, and with RCSI ahead on goal differnce, Maynooth had to win to ensure victory. In the end Maynooth won 3-0 and were awarded the plate, the first time the club has one a national title!
Standout performer: Jason Rogan, scored 4 goals in 2 games.